What is HubSpot Sales Hub?
HubSpot's Sales Hub is an all-in-one sales CRM that centralises all the data and sales tools you need to manage your day-to-day sales processes. This effectively helps sales teams to close more deals, improve customer relations and improve overall management efficiency.
It eliminates all unnecessary, time-consuming activities to ensure more time is spent on generating leads, maintaining relationships and ultimately closing deals.
Why HubSpot Sales Hub?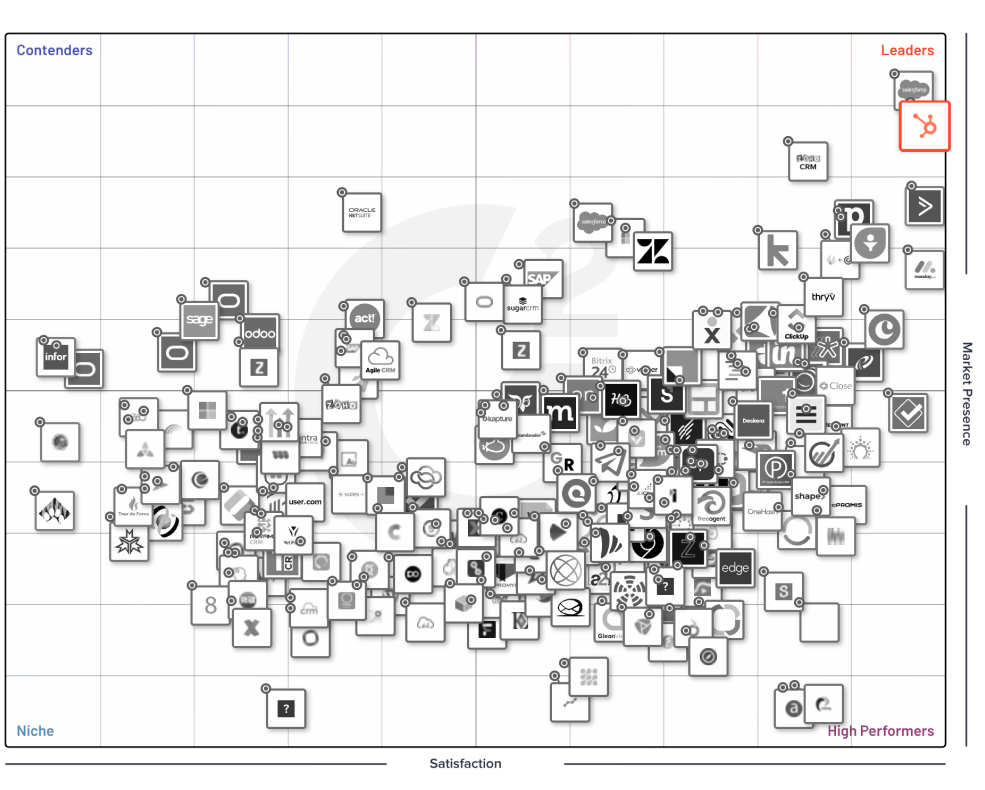 G2 has ranked HubSpot Sales Hub as #2 in the G2 2022 list of the Best Sales Products. HubSpot received a higher ranking than other reputable sales tools such as Salesloft, Groove & Zoho CRM.
Hubspot Sales Hub includes all the sales tools and data you need including email tracking, document-management tracking and call tracking all in one platform for maximum productivity.
Hubspot Sales Hub makes robust decision-making possible with valuable sales pipeline insights. All decisions made will be backed by performance metrics and sales data therefore guiding your sales team in the right direction to meet sales targets.
Hubspot Sales Hub easily automates administrative tasks to save valuable time that could be spent closing more deals. This allows your sales team to generate new sales prospects, all on autopilot.
Hubspot Sales Hub includes features such as live chat, meetings and 1:1 video that allows you to strengthen relationships with potential buyers. The ability to build strong interpersonal relationships with prospects is the ultimate goal of any sales team.
Popular HubSpot integrations
HubSpot Marketing Hub Software Price & Features
HubSpot Sales Hub Onboarding & Training With Oxygen
I need help with everything on Sales Hub
Creating, launching and running your first successful campaign on HubSpot can be a challenge for anyone new to the tool. Our "We Build It for You" HubSpot Onboarding package was created for clients who want us to handle everything, and then show them how we did it afterwards.
I need some consulting on Sales Hub
Onboarding with HubSpot's suite of service tools can be intimidating and challenging. Our "Only Support and Consulting" onboarding package means we guide and assist you every step of the way throughout your onboarding process to ensure you receive the best results from using HubSpot.
Interested in getting onboard with Hubspot Sales Hub?
Reach out to one of our marketing experts.