What is HubSpot CRM Hub?
HubSpot's CRM system is a full suite of software that helps businesses enhance customer experience through recording and analyzing customer behavior in the buying process, which ranked as the Top 3 CRM system in 2022 by G2. Unlike any CRM software out there, HubSpot CRM is a full suite software that allows you to align your service tools like marketing, sales, and CMS. This allows you to manage your business comprehensively in one place, smoothening the handoff between teams and the marketing/sales processes.
As HubSpot CRM stores all essential data and customer information in one database, no matter how many HubSpot hubs you integrate and how large your business scale is, you can easily access the data you need any time without toggling between different software or platforms.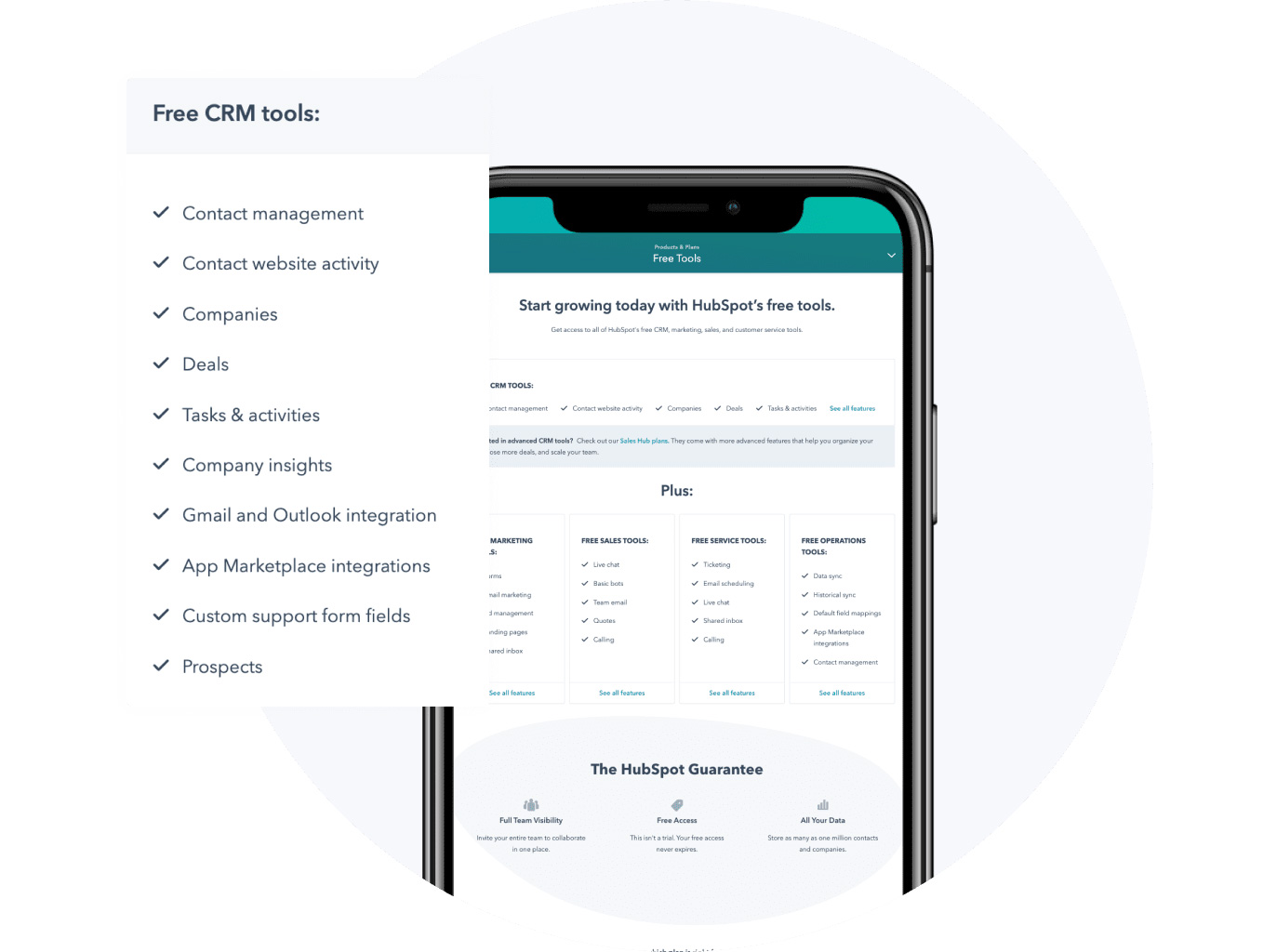 Why HubSpot CRM?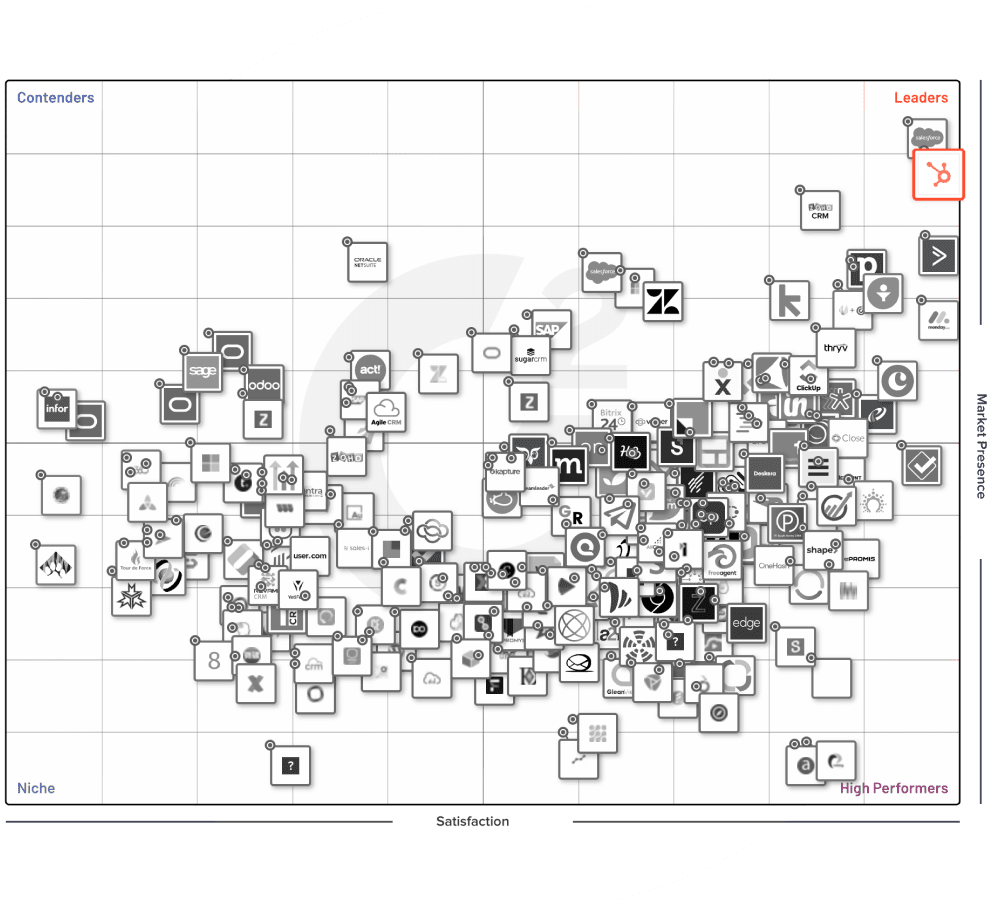 G2 has ranked HubSpot CRM as the leading CRM software for scaling companies. The average user rate is up to 4.4/5, which is higher than other famous CRM software like Salesforce, Zoho, Dynamics.
With HubSpot CRM, you can enjoy its various functions at no cost and with no end. It is a completely free CRM software that allows you to input up to 1,000,000 contacts into the database and has no limits on users or customer data.
HubSpot CRM has a centralized database that allows new businesses to align their marketing, sales, and customer service efforts and data in one place and existing businesses to integrate their business processes into HubSpot CRM for a better organization. After integrating different aspects of your businesses with HubSpot, it can lighten your workload and increase productivity.
Even HubSpot CRM is a free CRM software, it does not sting in providing different features to users. Some useful features include contact management, daily dashboard, task management, content repository, automated data capture, custom support form fields, email integration, meeting scheduling, etc.
Popular HubSpot Integrations for CRM
Integrations undoubtedly are one of the best things about HubSpot CRM. Here are some popular integrations that can help power your business.
Most Popular HubSpot CRM Software Features
Unify Your Marketings, Sales & Service Databases
Contact management
Company records
Forms
Share Context between Teams
Contact activity
Contact & company insights
Documents
Organize & Track Customer Communications
Reporting dashboard
Conversations inbox
Team email
Live chat
Conversational bots
Tasks
Deals
Ticketing
Ready to Start Using HubSpot CRM?
Speak with our HubSpot experts today and discuss the next best steps for your business.
Download Your Free Guide & Template to Calculate the Total Cost of Ownership of your CRM
Estimate the actual expenses for CRM migration and tech stack upgrades to enhance efficiency and gain a competitive edge.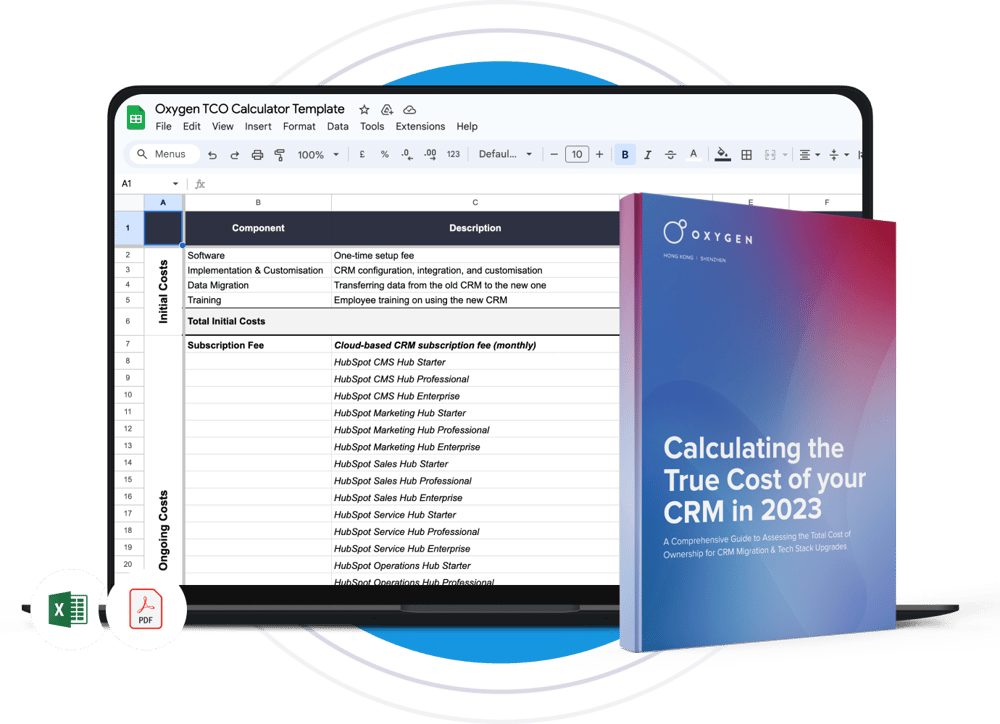 CRM Cost Analysis
Migration Benefits
Cost Calculation
Migration Timeline
Download Guide