What is HubSpot Operations Hub?
HubSpot Operations Hub is an operations software that unifies your CRM system by connecting apps, cleaning and syncing customer data, and automating business processes.
With Operations Hub, you can avoid issues most companies face when scaling up in size. As departments grow, each team develops their own process of operating and managing data. However, if departments are not unified in what CRM/processes/softwares they are using, this can lead to data silos, dirty data, and incompatibility across departments.
Operations Hub rectifies these problems by offering features such as software integrations, business automation, and data cleaning/curating, all under one central CRM platform. This ensures your business can scale in a frictionless manner while maintaining alignment, efficiency, and compatibility across all departments.
Why Use HubSpot Operations Hub Over Other Data Platforms?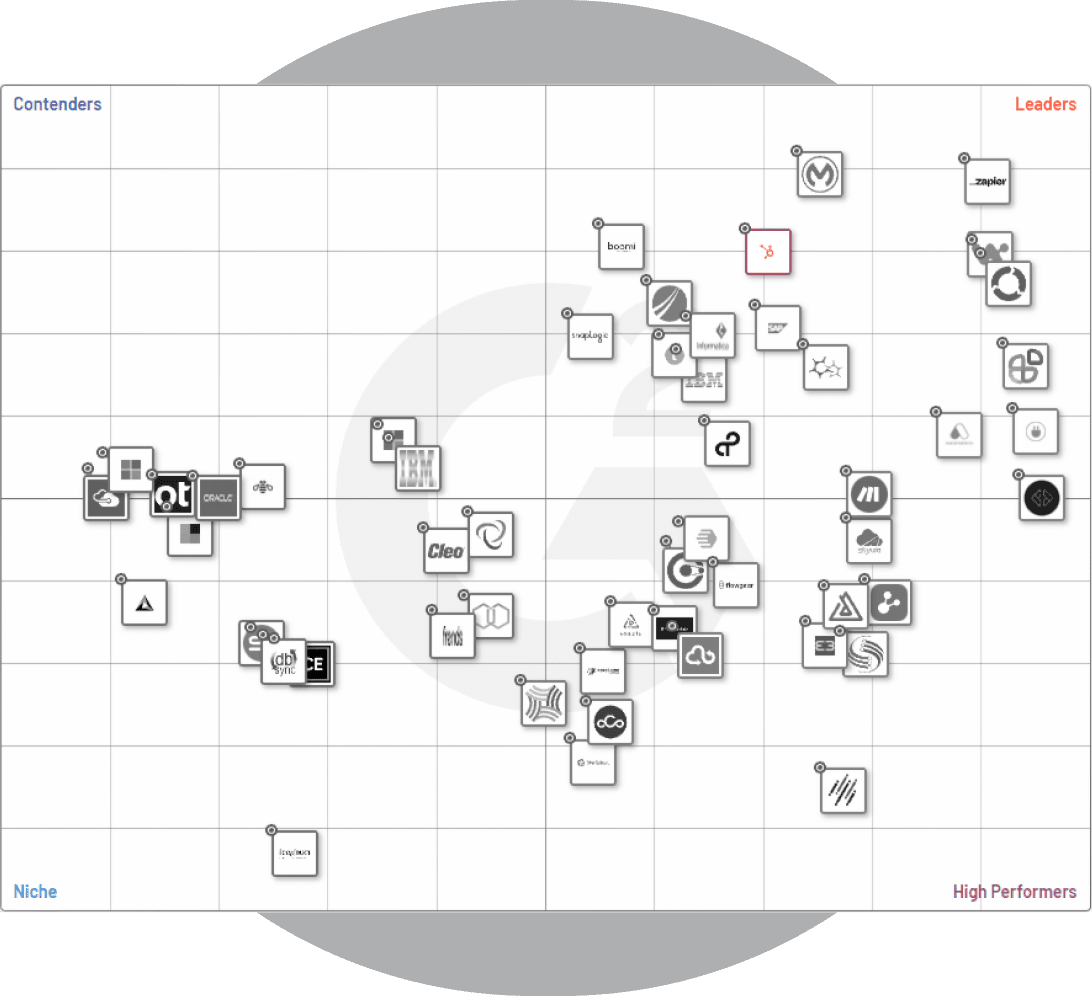 Create custom automation for business actions to improve efficiency and keep customers happy. Use Operations Hub to integrate third-party app actions into your HubSpot workflows, such as zoom invites, slack messages, and more.
Operations Hub's customer data platform allows you to ensure alignment among your organisation with data sync features such as bidirectional sync, custom field mappings, filtering, and historical syncing.
Organise and curate your data into grouped assets. Build more profound and meaningful insights for your business by creating custom objects and fields to understand business performance better.
Build custom, insightful, and meaningful reports in seconds with HubSpot's report builder. Create stunning and informative visualisations of all your CRM data in one centralised system.
Every tier of HubSpot Operation Hub comes with access to HubSpot's free CRM. With the HubSpot CRM, users get access to contact behaviour tracking information across different HubSpot objects. These objects are contacts, companies, deals and tickets. All this information is entered as properties on those object records creating a streamline of information for your strategy.
Considered a world-class service with 24/7 support, HubSpot's customer service teams help businesses by providing tailored onboarding for customised integration for your operations. The teams also serve as a point of contact for any software or strategy development questions. You can contact support 24/7 by phone, email or live chatbot.
HubSpot Operations Integrations
HubSpot Operations Hub Software Price & Features
HubSpot Operations Hub Onboarding With Oxygen
I need help with everything on Operations Hub
Creating, launching and running your first successful campaign on HubSpot can be a challenge for anyone new to the tool. Our "We Do It" HubSpot Onboarding package was created for clients who want us to handle everything, and then show them how we did it afterwards. Practical experience and training is the best kind after all!
I need some consulting on Operations Hub
Onboarding with HubSpot's suite of CRM tools can be intimidating and challenging. Our "We Consult" onboarding package means we guide and assist you every step of the way throughout your onboarding process to ensure you receive the best results from using HubSpot.
Ready To Start Using HubSpot Operations Hub?
Speak with our HubSpot experts today and discuss the next best steps for your business.