Lesson 3 of 3: CRM Training Always Comes After CRM Strategy & Architecture
By Gareth Jones - June 06, 2019
For our final blog in the global CRM Strategy series we address a common misconception about CRMs – that 'CRM software is all you need and salespeople just need to use it'. A CRM is just a tool, a powerful tool, but any tool wielded incorrectly ceases to be effective for the job it was designed for – without the right strategy, architecture and CRM training, your new CRM is effectively a 'glass hammer' waiting to break.
CRM Case Study C: Effective CRM Usage is More Than Just Software
"Company C, a well-funded B2B MNC headquartered in Asia, under direction from their Sales Director, bought CRM A and Marketing Automation Suite A, over a year ago. For such a large business, Company C previously used a surprisingly manual process for entering sales information – using Excel and frequent communications with the accounting department and bespoke software systems. The intention behind purchasing CRM A was that CRM A would provide a more seamless process for sales to record sales activity, follow-ups etc. and subsequently increase sales efficiency and overall sales revenue.

Company C immediately rolled out CRM A to both marketing and sales. To assist with the transition, they hired Vendor A that was a specialist in CRM A. They enlisted Vendor A to provide two half-day sessions on how to use the software.

Vendor A suggested Company C would get much more value by focusing on the CRM architecture and structure, especially given the fact that CRM A comes bundled with excellent videos and extensive knowledge on how to use the software. Company C could not be dissuaded, so the training went ahead as planned.

One year later Vendor A received an SOS and was called back in to perform an audit on Company C's CRM A and Marketing Automation Suite A usage. What they found was a complete mess!

Different sales staff has been using 4 different fields for country (among a litany of other data duplication issues), there were sales pipelines only used by one salesperson, some deal stages were never used at all, emails and calls were only logged by some salespeople (and not all of the time), deals were being closed in the CRM all at once and several months after the close date, and Marketing Automation Suite A utilised no automation at all – it was essentially being used as a glorified EDM, even then emails were being sent without clear calls to action and redirecting leads offsite with no conversion paths.

The result? Company C's Sales Director barely had any more visibility than he did when he relied on Excel reports and accounting records. The CRM was such a mess, and so infrequently updated, it was impossible to perform accurate reporting. There was no tangible increase in sales performance, so the investment in both CRM A and Marketing Automation Suite A was wasted."
In Case Study C, Company C made the classic mistake of assuming that software, such as a CRM, requires only the knowledge of how to operate it. A CRM is a tool that, whilst not quite a blank canvas, allows a lot of flexibility in terms of how it's architected. Simply knowing how to operate the CRM software would not equip a salesperson to know how to systematically prospect, close and upsell leads without first having the sales pipelines, deal stages, contact and company properties, naming conventions, SOP's and sales playbooks on hand, or at least a first iteration, before the CRM went live.
Whether the CRM initiative is performed in-house, or in tandem with a 3rd party CRM consultancy, actually having 1. a robust plan and architecture in place and 2. a CRM Manager (or simply any person accountable for the success and data integrity of the CRM ongoing) would have prevented many of the issues Company C faced.

Effective CRM Training & Strategy in Hong Kong
This case study was based on a trend we have seen in Hong Kong and Mainland China where we are asked to simply show a company how to use a particular CRM software in training – usually HubSpot or Salesforce.
What we often find is a CRM in variations of the state presented in the case study or a blank canvas that is in desperate need of a sales process audit, sales strategy, CRM architecture, sales SOPs and sales playbooks.
Conducting training to show only how the CRM software works without doing any of those things is simply not effective and a waste of time and money.
If you are thinking about CRM training for your business, make sure you consider sales strategy and CRM architecture first before running any training or hiring a 3rd party agency to do that. If you don't have the resources to manage the CRM strategy or architecture in-house, using a qualified 3rd party CRM consultancy to do that first, not just train on software, would be a much wiser investment.
5 Tips on Running Effective CRM Training
Don't run before you can walk – ensure you have mapped a first version of your sales, services & marketing teams roles, responsibilities, current KPIs, "best practice" sales processes and playbooks, properties (for contacts, companies and anything specific to a deal such as whether an NDA has been signed or not), task management process, and deal stages.
Put the building blocks in place – whether you do this in house, or with a 3rd party consultancy, ensure the vision you have architected exists in your CRM of choice before your first training session. If you bring salespeople into a training session based on theory and software only, it will be very difficult to get engagement and buy-in. A well planned out CRM, that works, is logically sound, and has considered the day-to-day responsibilities of the sales reps is much more likely to increase engagement and result to the improvements in sales performance the CRM was chosen for.
Address sales pain points – a great way to get buy-in and make the training meaningful is through addressing the existing pain points, and explaining, through case examples, how the new CRM will help solve those issues.
Train based on real cases – any training that is run should be "true to life" and go through real-life sales scenarios in detail. The facilitator, whether in-house, or 3rd party, should have ensured that participants have prepared cases they are working on so they can run through them in real time through the lens of how they need to do it in the new CRM.
Schedule follow-ups, accountability partners and evaluation criteria – any time where people in organisations are required to make changes to their work process and use different software there will be resistance. In addition, the retention from one training session is going to be around 20% if you are lucky. Without accountability partners and follow-ups it will be very difficult to ensure the training sticks and that salespeople use the CRM in the way it was designed to be used. Finally, proving that the CRM was a worthwhile investment and that salespeople should continue using it can only be done if you set effective KPIs and scorecards to tangibly measure improvement. Databox is a great tool for doing this, regardless of your CRM software.
We hope you've found value our short blog series on CRM Strategy. If you've got any comments, questions or would like to share your stories, we'd love to hear from you in the comments section.
Want to know more about CRM Strategy and Training? Speak with a local marketing automation specialist.
Previous Lesson
Lesson 2 of 3: A successful global CRM
strategy requires "thinking locally"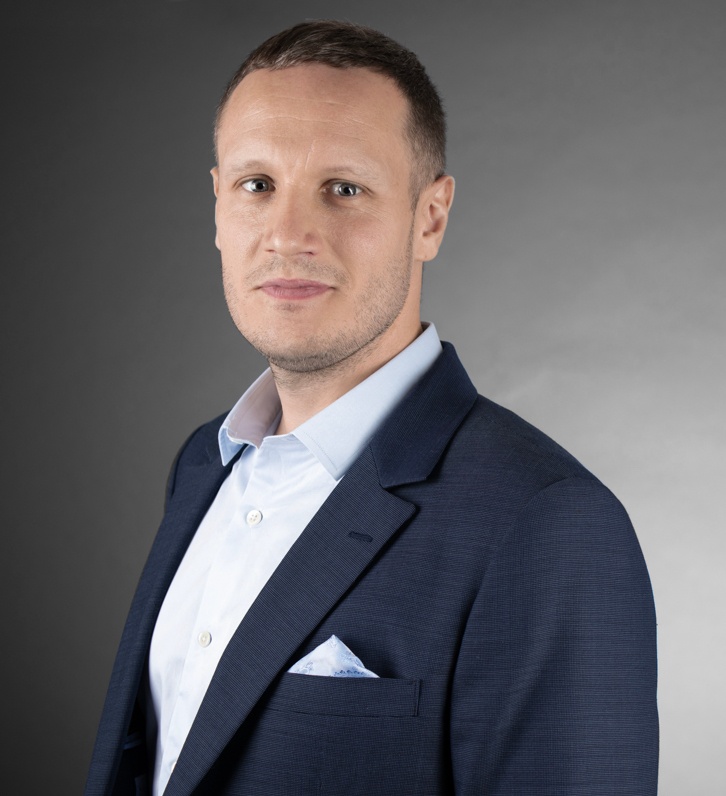 About the Author
Gareth Jones
Gareth Jones has been Oxygen's CEO since 2017, presiding over the company's transformation from a small branding agency to Greater China's foremost, and award-winning, marketing automation agency. Gareth holds an MSc in Computer Science and Informatics, and a BSc in Computer Science from the University of Reading, UK. He speaks and reads Mandarin at HSK Level 5, and enjoys nothing more going on weekend hikes, reading and spending time with his Maine Coons.