Getting started with marketing automation and looking at software solutions for your email campaigns? These days there are so many solutions available it's almost impossible to decide which one is the best for your situation. At Oxygen, we often work with businesses who are using different solutions so we've decided to break-down the two most popular email automation systems (or EDM) and see how they compare.
MailChimp Email Campaigns
MailChimp has been around forever (founded in 2001) and is the 'stock-standard' email application that most individuals and small businesses use. Check the footer of the sales emails from any small brand in your personal email now and you're almost guaranteed to see MailChimp's logo in there if they are using the free version.
Below: drag & drop email templates with MailChimp

Pros
Easy to use
MailChimp offers quality service, with an extremely easy to use interface and scalable pricing that works for any business model (no matter how big or small). It doesn't take a genius or a developer to create campaigns in MailChimp which make it accessible and easy for almost anyone to use. The drag and drop design manager is probably one of the easiest around but can still be tricky for those with no experience in editing images for web use.
Reporting
MailChimp's native reporting tools are great, with in-depth analytics on email engagement, however once past the point of engagement tracking will 'break' and you will need to measure engagement on your site separately (unless you're using MailChimp landing pages as well or Google Analytics integration).
Lots of added features
MailChimp have recently tried to diversify their service offering and include features like: landing pages, ads, social posting and signup forms to try and compete with other 'full-stack' solutions like HubSpot. There are a few other neat email features like predicted demographics and advanced segmentation, however, these are rarely used to their full potential and require the full pro version.
Cons
Lack of flexibility
MailChimp uses a fairly strict 'drag & drop' builder which means deviations outside the way MailChimp wants to do things isn't really possible. While the Mailchimp builder has lots of cool features and some of the best design tools, there are limitations if you want to do very customised emails.
Average support
Support options are limited compared to other platforms who can guarantee replies from support within 5 minutes. Live support is only available for the paid options of the product.
Lacking automation power
While MailChimp does have lots of native API integrations with other software platforms it's usually more effort than it's worth and this makes creating "smart campaigns" based on workflow triggers or events in your CRM very difficult. MailChimp's internal automation system for sending emails based on user engagement is robust, but doesn't support a workflow view and you won't be able to easily create actions outside of emails (eg: sending SMS, interacting with your CRM, changing contact information, etc).
Price
MailChimp is pretty cost-effective compared with other options out there, especially for smaller businesses who might be starting with less than 1,000 contacts. The "Essentials" basic plan starts at just USD $9.99/month and costs roughly an extra USD $5/month for additional contacts over the first 500. If you're looking to run more serious campaigns with A/B testing you'll need the "Premium" version which costs an additional USD $299/month. Additional contacts are priced differently and scales to be cheaper as you grow, below is an example of the price scaling with the 'Standard" package:

HubSpot Email Campaigns
HubSpot started out in 2006 and was originally built around the concept of inbound marketing and content management. Today HubSpot is one of the largest software companies in the world and have diversified their product to provide a complete CMS (content management system), CRM (customer relationship management) and service/sales hub system. HubSpot's product is very similar to that of SalesForce and other CRM's but has become a clear industry leader by having a product that is easy to use and by providing their clients with world-class support.
Below: an example of HubSpot workflows for changing contact properties and triggering internal emails.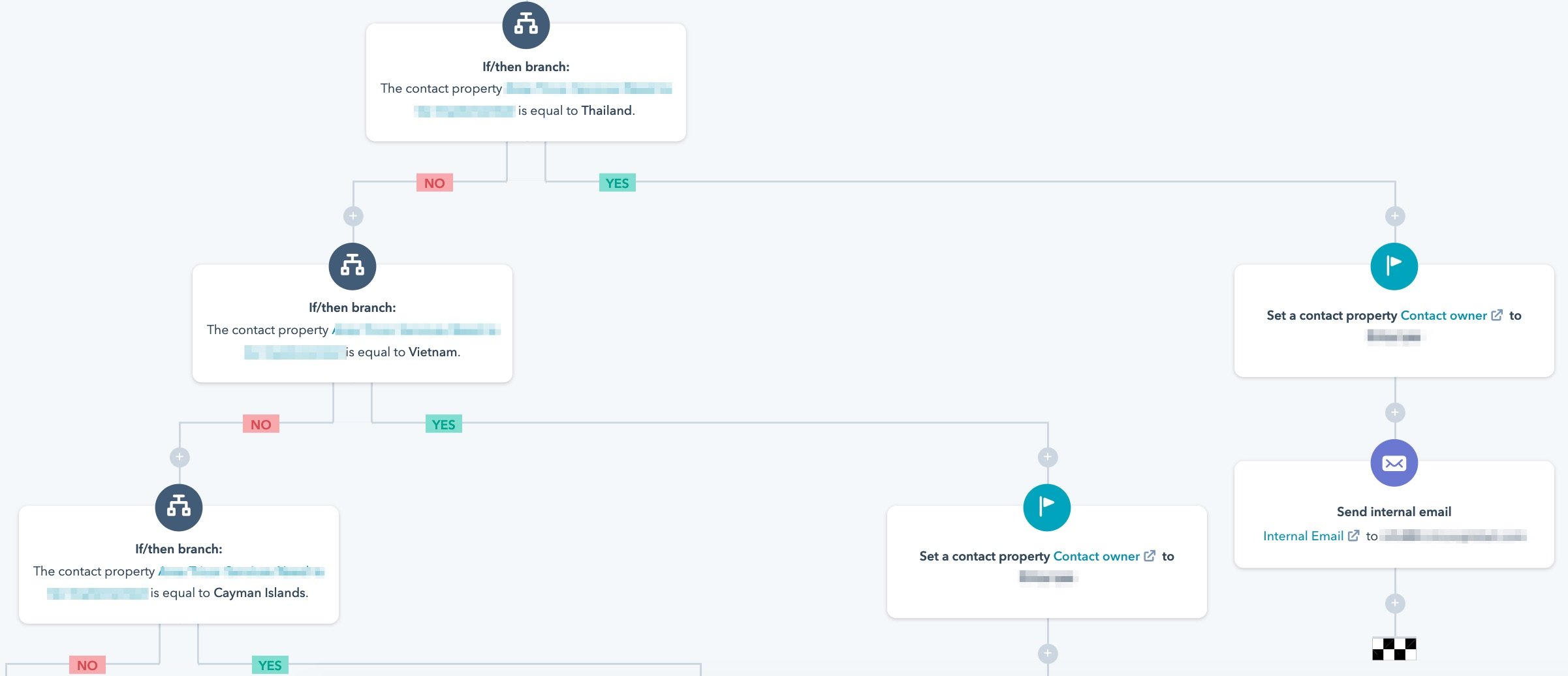 Pros
Drag & drop editor
Previously one of the biggest drawbacks to using HubSpot was that anything outside of using templates required developer help in order to make sure your emails looked great in every kind of mailbox. As of November 2019, HubSpot have now released the new email 'drag & drop email editor' making building new and custom templates just as easy as Mailchimp. While this feature is new (so we expect a few hiccups and not as many features) it's a huge jump forward for HubSpot.
Flexible design
HubSpot's email system (when paired with Marketing Pro) is extremely powerful and has almost unlimited functionality and design options. While HubSpot does have an email template drag & drop function for entry level users, it also supports custom coding for emails which gives you a lot more flexibility for creating custom templates if you have developer support.
All-in-one marketing automation suite
Want to create a smart email campaign that only emails certain people, from a certain list, at a certain time with specific information that uses personalisation tags to evade spam filters and seem like a real person? You can do that with HubSpot. HubSpot is an invaluable tool to both marketing and sales who can not only see every interaction their leads have with their emails but can also track user engagement and use automation to nurture leads before they need to get involved. In HubSpot you will have the ability to track exactly which pages your lead has visited and how they have interacted with your website and sales team after the email interactions. Being able to see all of this data in one place really does give your marketing and sales team full transparency of their buyer journeys from start to finish.
Cons
Harder to get running
With almost unlimited features comes almost unlimited options and an overload of functions which can easily confuse the inexperienced. HubSpot's email design manager was more suited to developers or those with coding experience, but the new drag & drop editor goes a long way in closing the gap between HubSpot and Mailchimp. Architecting workflows and optimal automated marketing sales activities isn't easy (to do well) and will probably require someone with some automation experience or an external agency to assist with setup.
Price
HubSpot's pricing for basic email functionality starts at USD $50/month for 1,000 contacts. For advanced functionality using lists, workflows and automation you'll need to get the full Marketing Pro package which starts at USD $800/month. While this price seems steep compared to options like MailChimp it's important to remember how much time your team can save and how much value you could potentially get out of a system which can fully utilise automation.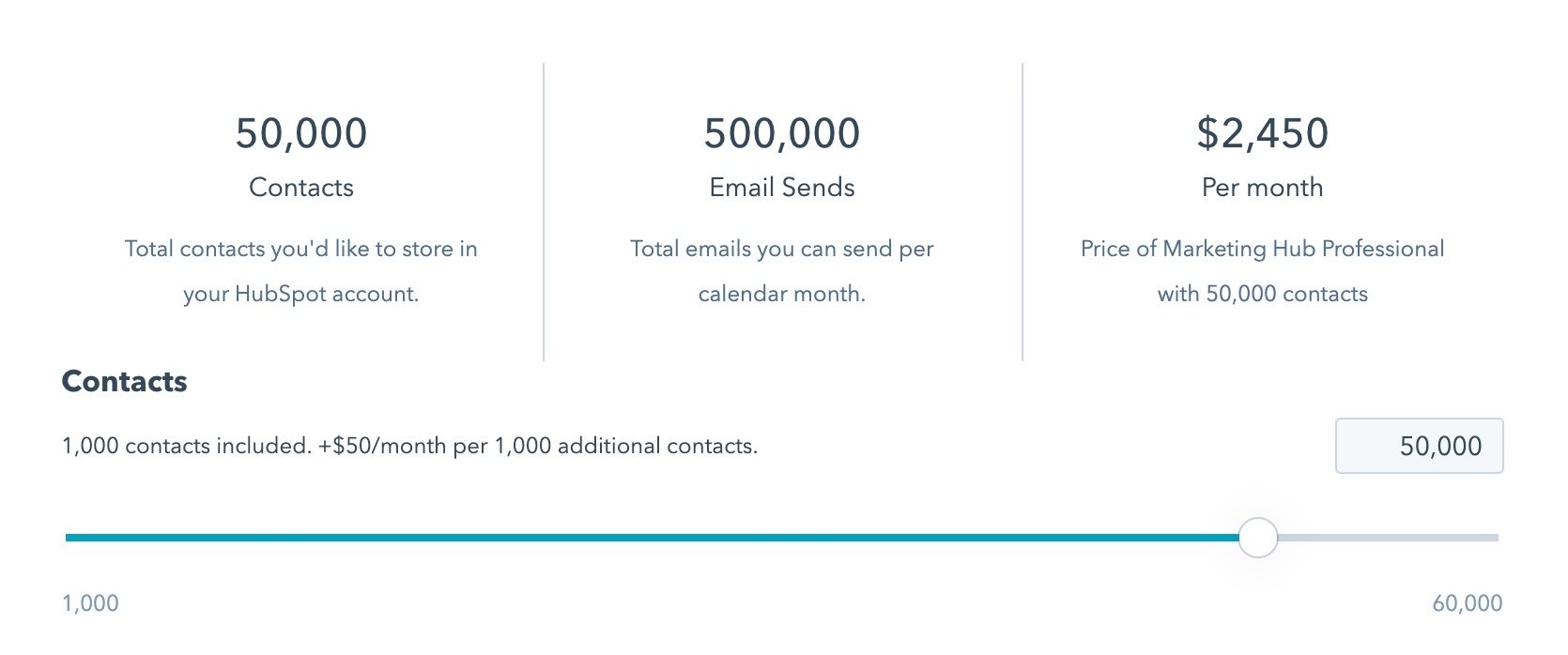 The Verdict
Small business with teams who are capable of instantly managing all of the daily interactions with your email campaigns and have a limited budget should stick with MailChimp. Once your business grows to the point where you can no longer instantly reply to every lead and you have enough budget for utilising marketing automation, it's time to consider a more powerful solution like HubSpot. Personally, as a marketing agency owner, I see many companies which have outgrown products like Mailchimp but have not changed systems in an attempt to save on software costs only to be left with the gargantuan and costly task of doing a large database and marketing system migration down the road. It's important to think about where you are and where you will need to be to make the right decision about what software you will need for the job – and if you're not sure, speak to an expert who does to find out.
Pricing Comparison
HubSpot
MailChimp
Monthly Price

USD $50 Starter (some automation)

USD $800 Pro (full automation)

USD $9.99 'Essentials'

USD $14.99 'Standard'

USD $299.00 'Premium' (multivariate testing, segmentation ect)

Additional Contacts
USD $50 for 1,000 contacts (static)
Around USD $6 for 1,000 contacts (scales and depends on package)
Still unsure which product is right for you? Speak with a local marketing automation specialist to learn more about your options.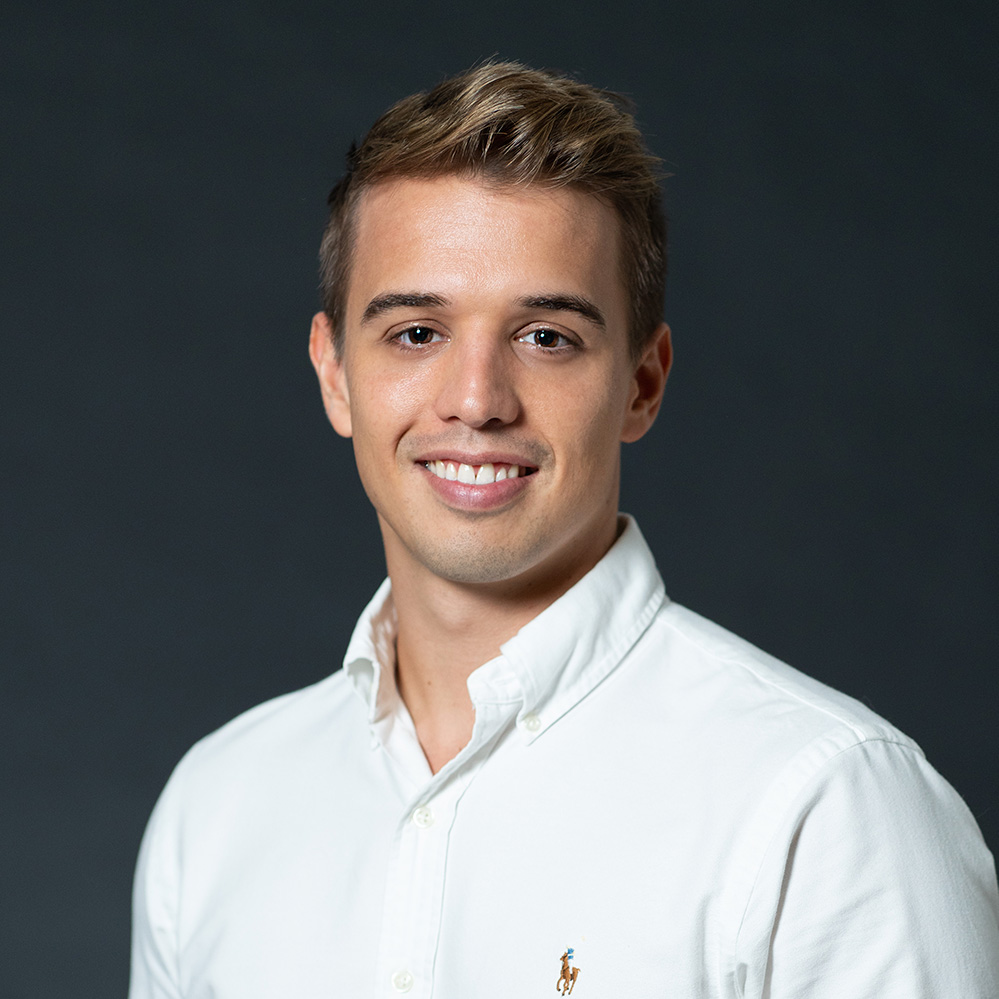 About the Author
Laurent Ross
11+ years of work in client and project management in China, Hong Kong, Singapore and Thailand - Laurent is uniquely qualified to manage campaigns which require a deep knowledge of both Western and Chinese digital systems.