Business Distancing Fund to provide up to HK $300k to Hong Kong businesses
With so many businesses in Hong Kong impacted by COVID-19 – the Hong Kong government have been relatively proactive in creating initiatives and funds to provide for the local business community. The most recent of these is called the "Distance Business" fund (or D-Biz as they have branded it) is aimed at providing businesses with funding for improving their capacity to either do business online, or work remotely online with IT solutions during the pandemic. The fund hasn't been promoted by the government much so there's been little news and many businesses aren't aware it even exists. Applications open on the 18th of May 2020 so it's worth pulling together an application now to see if your business can get a free leg-up from the local government.
Who's it for?
The D-Biz is for all private enterprises registered in Hong Kong (excluding publicly listed companies, statutory bodies and non-government organisations funded by the Government) under the Business Registration Ordinance (Chapter 310) before January 2020 in Hong Kong are eligible to apply.
How does the fund work?
For each" IT solution" (custom or off-the-shelf software system), set up costs, and the relevant training expenses for the employees, the funding ceiling is HK$100,000 (with funding for the relevant training expenses capped at 10% of the IT solution cost). Each enterprise may receive total funding of up to HK$300,000 to undertake a project to be completed within six months.
Once your application has been approved, you will be disbursed a 30% payment of the funding amount. Only on completion of the project and after all of the supporting documents have been approved will the remaining funds be disbursed.
How can you use the D-Biz fund?
Developing online business: web portal development, mobile app development, online advertising & social media promotions
Online order-taking, delivery and smart self-service systems: adoption of technologies to improve online orders and delivery.
Online customer services and engagement: "Distant" learning facilities, reservations, meetings and appointment bookings.
Digital customer experience enhancement: Chatbot, help centres, analytics systems, AR/VR/MR systems.
Digital payment/MPOS: Includes set up, hardware/software fees.
Online cloud-based financial management system: invoicing, accounting, billing, regulatory compliance and reporting.
Online cloud-based HR systems: payroll, leave management, expense, reimbursement, training and reporting.
Remote document management, cloud storage and remote access services: Setting up and using a cloud storage system.
Virtual meetings and conference tools: Adopting tools that allow people to communicate through video online.
Virtual team management and communications: Adopting tools that allow groups of people to communicate online.
Cybersecurity solutions: encryption, firewall, anti-virus and malware solutions.
Other online cloud-based systems: either off-the-shelf or custom built that enable businesses to conduct business remotely but do not fit into the above categories.
While the current website and documentation doesn't explain if it's possible to use the funding to upgrade existing systems for additional functionality, we're hoping to find out more on this soon. Here are some things that have been specified that the D-Biz fund cannot be used for:
Production of promotion materials, content or assets including text, video, images as part of a marketing campaign.
Handling fees for MPOS systems.
D-Biz will be providing a list of IT service providers (15th of May) on the official website, which will be continually updated, but it's important to note the following:
Note: Service Providers on the Reference List should not be taken as service providers endorsed or recommended by the Government or the Secretariat of the Programme. Whether or not the applicants engage Service Providers on the Reference List will not affect the application outcome.
Are there any restrictions?
Unlike the TVP fund, BUD fund and SME fund, there seem to be fewer restrictions as this fund is directly in response to the pandemic. It's likely that the government wants to get funding to businesses quickly and might not have the internal capacity to audit in the same way they do with the other funds. You are, however, still required to provide two quotations for service providers and select the lowest bid. If you do not select the lowest bid you need to justify why. The official 'example' application form is surprisingly short and is worth taking a look at before you start putting together your application.
A few ideas for businesses looking at using the D-Biz Fund
Digital advertising and leadgen in China
Been thinking about the Chinese market and want to test the waters? Why not run a Baidu campaign and start working on your WeChat social media development? Baidu have a rep office in Hong Kong and allow Hong Kong businesses to advertise through Baidu in China (although they will require twice the deposit amount). Speak to one of our China marketing experts to learn more.
Implementing a marketing automation system
Does your system already deliver smart content to the right people at the right times? If not it's probably time to start considering a marketing automation system like HubSpot (for Hong Kong & globally) or like JING Digital (for China). Speak to one of our China marketing experts to learn more.
Implementing an automated proposal system
If you're in the B2B market (or possibly high-value B2C) how long does it take for your sales team to generate customised and comprehensive service quotes? The best businesses today can qualify leads with chatbots and generate quotations automatically using systems like Pandadoc. Get in touch to learn about how we've successfully implemented these solutions for other clients.
Improving your customer service and experience
This seems to be core to the D-Biz fund and this is definitely an area that many businesses in Hong Kong are not very strong in. Implementing a system like HubSpot Service Hub can take a business from no customer support to world-class in just a few short weeks of set up and training. Measure customer happiness with NPS surveys, set up customer service chatbots, knowledge-bases, customer support ticketing system and more! Contact us for more information on bringing gold-standard digital customer service to your clients.
Manage leads and customers in a CRM
Are you still passing contacts around the office using excel sheets, emails and using calendar reminders to reply to leads? It's probably time to move to a cloud CRM system that can keep track of all your marketing, sales and customer service activities. Speak with one of our CRM experts to learn more.
Upgrade your finance system
Do you have total visibility over the live finances of your business? Digital invoicing, automated payment reminders and digital dashboards may sound too good to be true but it's achievable with software like Xero and integrations with system like Futrli and other platform which enable businesses to plan financial scenarios months in advance.
Want to speak to an expert on CRM's and automation in Hong Kong? Book a free 15-min consultation with a strategist to learn more.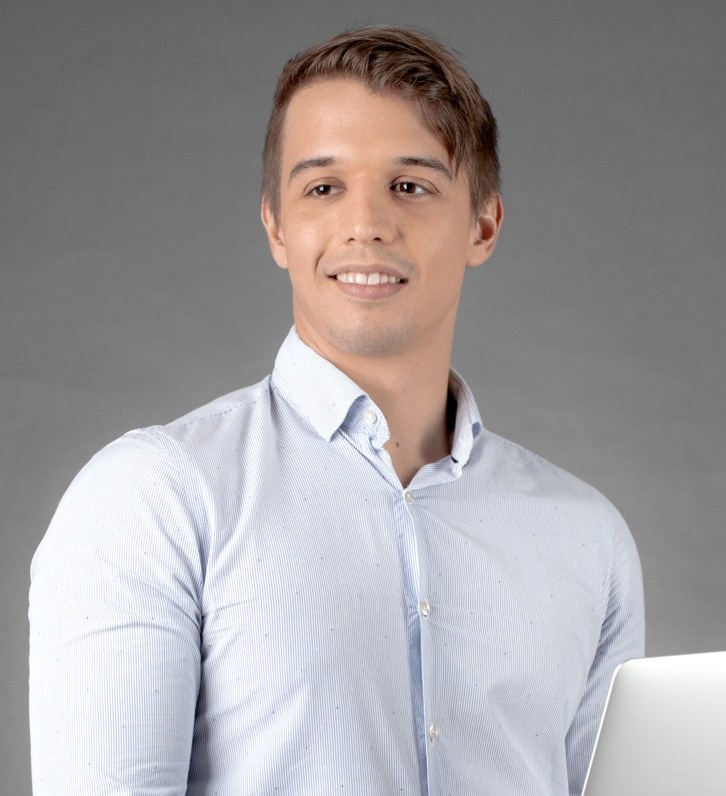 About the Author
Laurent Ross
11+ years of work in client and project management in China, Hong Kong, Singapore and Thailand - Laurent is uniquely qualified to manage campaigns which require a deep knowledge of both Western and Chinese digital systems.