Baidu PPC Made Easy
With offices in China and a bilingual team with international experience, we are equipped to help you reach Chinese audiences and navigate Baidu Tui Guang (百度推广) with ease.
As the largest and most mature search engine in China, there are a lot of opportunities in Baidu's advertising platform, but opening and managing a Baidu (百度) advertising account can be a lot more complicated than most think. Not only do you have to understand the language and culture of the Mainland Chinese market – but you also have to navigate legal requirements and government regulations.
Let us help reduce the complications.
Request a Quote
Why Choose Oxygen?
International Experts
Our team has worked with brands in Asia, Europe and North America - with certifications in Baidu ads.
Award-Winning Team
We are 6x HubSpot Impact Award winners in 2019 and a top-performing HubSpot Platinum partner in the APAC region.
Multilingual Support
Oxygen has native English, Mandarin, and Cantonese speaking project managers, designers, and developers who know how to manage the Chinese landscape.
Download our Free 2022 Baidu Master Guide
For everything you need to know about Baidu Advertising in China.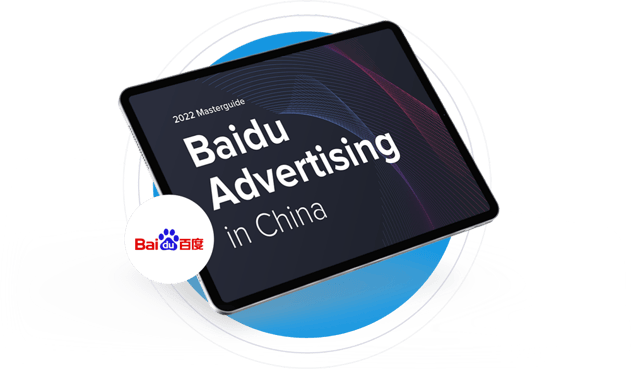 Platform Requirements
Fee's & Costs
Getting Started With Baidu
Set-Up Process
Download eBook
The Baidu Process With Oxygen
There are several products, services and industries that Baidu doesn't allow on the platform from the onset. These include promotions around gambling, medical devices, foreign investment and more.
If your business operates within one of the restrictions, you'll need to consider other marketing methods for your audience as you'll likely be rejected from paid advertising in China. You can reach out to one of our China Marketing Experts to discuss your options.
You'll need to hold either a Chinese business license or an International business license to set up a Baidu account. You can apply through the Baidu Hong Kong representative office with an International businesses license.
To find out how to easily set up a Baidu account, download our free Baidu Master Guide 2022.
There are pros and cons to setting up in either region, and this will depend on the nature of your business and your website hosting set-up. Discuss the next best steps with our experts.
Submitting your application requires lots of red tape (all in Chinese, no English!). You'll need to provide sufficient evidence through photocopies of your business license, registration pages, ICP license (for China accounts), and the list goes on...
This is a crucial stage. So having a local contact with experience in the process can help you expedite your account creation and manage any arising problems.
You can find the complete steps and required documents in our 2022 Baidu Guide.
Unlike Google, all Baidu accounts require a minimum initial account balance before starting any advertising, and all accounts also require a yearly fee for an account review.
If you don't have the time and experience to manage your Baidu account yourself, you need a Baidu Agency. Most larger agencies charge a percentage fee and have a very high minimum advertising spend requirement. Please speak to one of our experts to learn more about our prices and service offering.
Targeting Chinese consumers is a whole different ball game. You'll want to create images, videos, and copy well-suited and attractive to a Chinese audience.
Your Baidu ads are also only as effective as your landing pages. Small things like hosting your landing page in China and optimising it for mobile (80%+ of traffic in China) can have a massive impact on your campaign's performance!
The Baidu platform UI is only available in Mandarin, so data can be hard to read and interpret for non-native speakers. Baidu (like much other Chinese software) also restrict exporting any data to a third party reporting system (unless you're spending loads), so understanding the native reporting features can be tricky unless you know what you're looking for.
Ready To Get Started?
Once you've completed the following form, one of our agency strategists will be in contact within 24 hours to discuss
by email or call your marketing goals and what we recommend as the next best steps for your business.