WeChat Advertising: how it works, how much it costs and the alternatives
Everyone knows about WeChat Marketing and WeChat Advertising for a good reason, they are the market share leader and one of the most used apps in China.. According to the recent CAICT survey, WeChat is the most frequently used application among 87.6% of users in China.

However, there are some features in WeChat advertising that are questionable and the truth is that WeChat advertising might not be suitable for every business.
How to get started
WeChat advertising can be daunting due to the lack of consistent information online, and one question that seems to be always popping up is whether or not businesses can run ads when they are not registered in China as a legal entity.

You don't need to have a registered legal entity in China or an ICP to apply for a WeChat advertising account. However, you will need to set up an account with WeChat advertising, and this process is still subject to approval by WeChat, which coincides with China's internet laws. This approval system means that for specific industries, advertising isn't possible on WeChat.

Here is a complete list of all the sectors that are currently banned/restricted by China:
Legal Services*
Airlines*
Financial Services*
Medical Instrument
Auction Company
Merchant Join
Pharmaceutical/Drug Company
Health Care Products
Medical Treatment
Sex Product
Other Industries**
*Subject to specific terms and conditions and approval
**The list is continually changing and WeChat always has the final decision on whether your company is eligible.
Once your application is approved, you may opt for a Tencent Landing Page as an alternative to having a dedicated website to link their ads. Tencent Landing Pages is the easiest and cheapest way to start marketing your product through WeChat. Once all is set, it's time to pick which format to distribute your content.
Creating your campaign
WeChat advertising comes in different formats within the platform. The main differences will be based on the purpose and the target audience. The three different types are broken down to:

WeChat Moments Advertising
WeChat Official Accounts Advertising
WeChat Mini Program Advertising
WeChat Moments Advertising
This format of advertising is the most popular format for many advertisers. Mimicking the features of Facebook, "Moments" is WeChat's answer to Facebook's News Feed. WeChat Moments is the main feed that many consumers scroll through to find their daily social media updates amongst friends and family.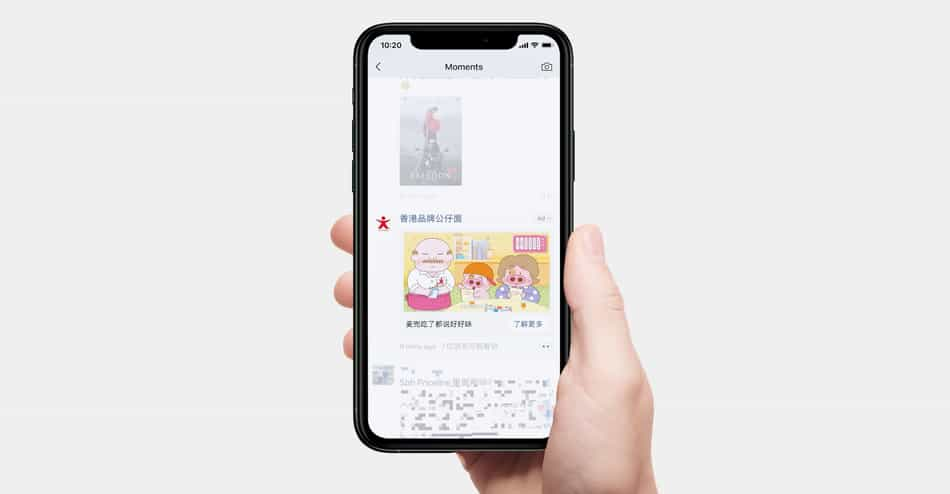 WeChat's Moments Advertising shows up on the Moments feed for the user as a social post from friends. This advertising mode replicates an organic post, however, is marked with a "Promotion/Advertisement" sign on the top right corner of the post.
WeChat Official Accounts Advertising
Official Accounts are verified accounts that post articles daily on WeChat. WeChat Official Accounts Advertising is buying/bidding for a banner ad spot on certain account's articles. The method is based on WeChat's algorithms and will supposedly place your banner ads under articles that your target audience will most likely follow and read.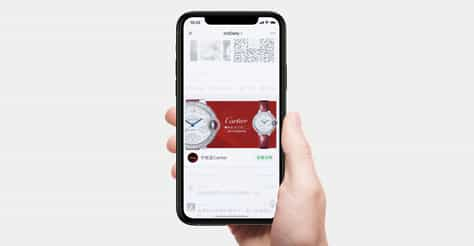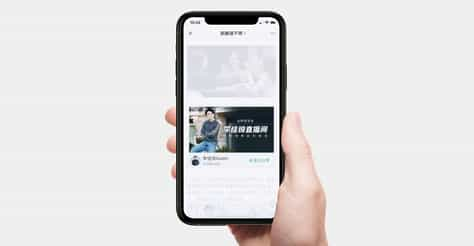 WeChat Mini Program/ Games Advertising
The Mini Program/Games advertising are pop up banners that show up in third party integration within WeChat. This integration allows users to order a cab or online shop directly from WeChat. Within these built-in extensions, developers can provide ad space, and brands can bid by impression on their ad space. They have also allowed small mini-games to be played inside the app and have allowed ad space there too as popups when starting a new game or ending it.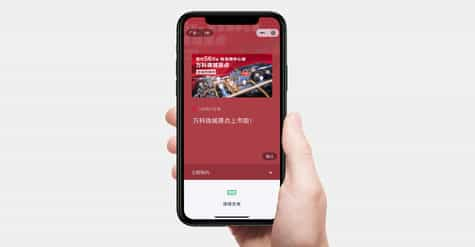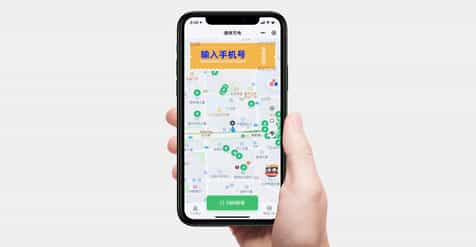 How much does it cost?
There are lots of price options for WeChat ads, and it depends on whether it's scheduled or bid by impression/clicks.

Scheduled ads are a guaranteed way to launch a campaign on a certain date and will come with a fixed amount of impressions. Bid by impressions/clicks are dependent on the competitor's willingness to bid and thus will make the target audience and launch date dependent on the bid. One thing to note that after winning the bid, impressions or clicks are not guaranteed and your company will only be charged on the results of the campaign.
Minimum Budget
Impressions
Clicks
-
Scheduled Ads
Bid by Impression
Bid by Click
WeChat Moments
¥50,000 (Lump sum)
¥1,000/ day
-
Official Account
¥1,000/time
¥200/day
¥50/day, ¥0.5/click
Mini Programs
-
¥1,000/day
-
Mini Games
-
¥1,000/day
¥50/day, ¥0.5/click
Pricing Scheme
Fixed Rate
Flexible Rate
Flexible Rate
To break it down, the entry barrier for WeChat Moments is relatively high, so smaller businesses don't have much of an opportunity to utilize WeChat moments as it comes with high minimum costs. Smaller companies could opt for Mini programs/games or official account advertisements.
This all sounds perfect, is there a catch?
WeChat advertising sounds amazing… in theory. It has been marketed as a no-fuss method of entering the Chinese market, but in reality, the reach of these ads' is very limited compared to other international platforms like Facebook or Google.
WeChat Moments ad's work well, but this is not ideal for many businesses due to the drawbacks, even for those who could afford WeChat Moment. It's drawbacks include the lack of location targeting and an inaccurate interest targeting. With the lack of transparency regarding their algorithms, WeChat moments ad's tend to target random audiences which results in poor quality leads. This is the case for all WeChat advertising schemes.
As for Official Account and Mini Programs/Games, effectiveness from these ads will depend on the nature of your business. Both Official Account and Mini Programs/Games also lack the targeting features. If your business is niche or B2B, these ads won't provide you with good quality leads, but if you are a B2C company where targeting is not an essential, these ads are worth a try. It's also important to note that these ad's may seem intrusive which may not be the best mode of advertising. This may result in lower quality leads.
Not to mention, WeChat is under a lot of regulatory jurisdiction when it comes to showing content which means that specific industries are restricted on advertising in WeChat.
Is it for me?
The main thing to consider is whether targeting is important for your business or not. If your business appeals to the masses and targeting is not a priority, WeChat advertising can give your business exposure to (mostly) the right audience in China.
If you have the budget for WeChat moments, definitely opt for moments instead of official accounts and mini programs/games. They provide better quality leads due to the less intrusive nature of the ads and will have more impressions and clicks that lead to a potential customer.
However, if your company is niche or B2B, the lack of targeting may not be worth the investment in this avenue of advertising. WeChat's algorithm's are notoriously known for their random placements and with the lack of a target, the ads will most likely be shown to those who aren't interested.
Alternatives to WeChat Advertising
One alternative that provides a more significant opportunity would be Baidu advertising. What WeChat is to Facebook, is what Baidu is to Google. Instead of opting for low-quality leads from WeChat, consider investing in Baidu ads which provide greater leads and have shown to be a primary way to get website traffic.
A case study from our clients has shown that their website is primarily getting traffic from Baidu once an ad strategy was in place. With 81.93% of the visits to the website come from Baidu ads. The minimum deposit and registration are also only ¥7,000 as opposed to WeChat's ¥50,000. With a lower minimum cost and better leads, this advertising avenue is a better option for smaller businesses looking for China exposure.
However, Baidu advertising also has its drawbacks, primarily due to the language barrier as the platform operates exclusively with Mandarin. This language barrier isn't an issue; however, many agencies aid with Baidu registration and ad strategies.
Although WeChat advertising has been getting a constant buzz from marketers due to WeChat's vast reach in the Chinese market, many marketers discount the fact that Baidu is still an avenue of advertising that is yet to be capitalized on by many.
To learn more about Baidu advertising, check out our Baidu Master Guide 2021 for all you need to know about Baidu. If you prefer talking to one of our specialists, we would be more than happy to help you set up registration and ad strategies with Baidu.
Looking to get started with Baidu Advertising?
Download our free eBook to learn more.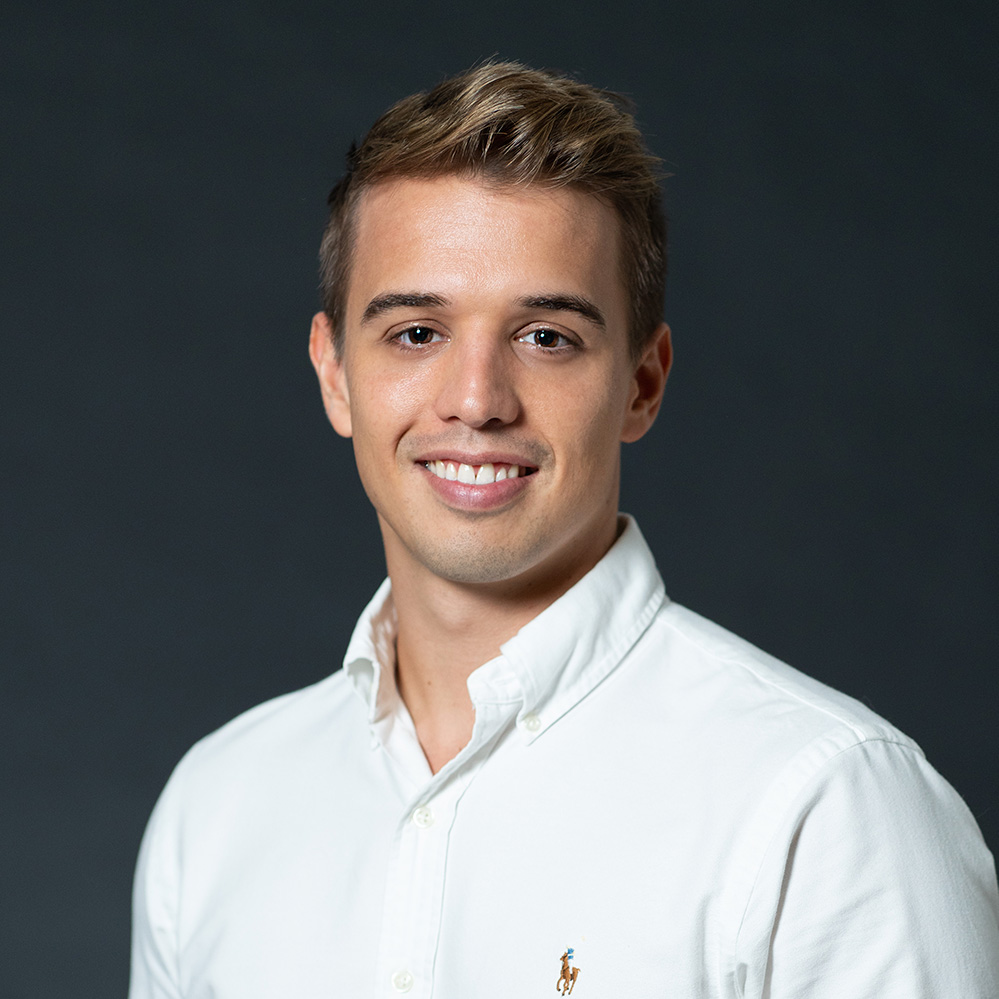 About the Author
Laurent Ross
11+ years of work in client and project management in China, Hong Kong, Singapore and Thailand - Laurent is uniquely qualified to manage campaigns which require a deep knowledge of both Western and Chinese digital systems.