Top 3 video marketing campaigns Chinese brands can learn from
By Dewet Boshoff - June 20, 2015
Using video to make sure your brand rocks it on social
When it comes to getting the word out on your brand and taking it global, nothing quite compares to the power, attraction and reach afforded by video, and using social media to drive it!
Here at Oxygen 2.0 we have written a lot about social media, its elements and how it all fits in with Chinese brands and manufacturers:
All of the above articles are great resources for helping you to get the most out of your social media marketing efforts (as well as proof that you should be using social media as a marketing channel), and will help you on your way to creating social media campaigns and videos that really resonate with your audience.
Now, moving on to the purpose of this blog. I have been scouring through some of the most memorable video marketing campaigns over the years and I have come up with my own top 3 that I believe Chinese brands can learn from.
Below I have taken the liberty of dissecting each one and what lessons can be learned!
Let's get started!
Top 3 video marketing campaigns Chinese brands can learn from
1) LG elevator prank
Back in 2012, LG created a prank video to help promote their new IPS monitors and to showcase just how real the imagery on their sets could look. They went about replacing the floor of an elevator with their new monitors to make it look like the floor magically fell away when unsuspecting people got into the lift. What ensues is hilarious!
What can be learned from this?
The great thing about this video is that apart from the laughs it gets, it actively involves real people (your customers), and it proves EXACTLY what LG was marketing their monitors as, "So real it's scary"!
This gives the brand and its product so much more credibility in the eyes of consumers, and the hilarity of the video makes it that much more shareable!
To date this video has amassed 23.6 million views on YouTube ( the world's second largest search engine after Google).
Brands in China should look to using humor or pranks (there is a big prank culture in the East) to help market certain features of their products that will incite some sort of a shock reaction to their products! Pulling a stunt like this also helps to validate your products because it is real (just make sure that you don't hire actors to fake it)!
2) WestJet Christmas Miracle: real-time giving
This has got to be one of the greatest marketing videos out there today! Christmas, much like Chinese New Year, is a time where the spirit of family and togetherness is at its very highest in the calendar year. Take all the emotions involved in something like that, add a little bit of holiday magic (and some very clever marketing) and you get this amazing, heartfelt video!
What can be learned from this?
This video perfectly captures the very essence of humankind and what going an extra mile to make a customer's day, and most importantly, listening can mean to them!
By playing on the universal concepts of love, happiness, togetherness, selflessness and so on, brands have a platform to showcase their love for their customers and put them first, which let's face it, many try, but only a few truly succeed at.
This video currently boasts 41 million views on YouTube!
This feel good type of marketing really hits us where it hurts to love, and the universal appeal thereof makes it highly shareable content. Tugging on people's heart strings is a clever way to market your brand because everyone can relate to it. Brands in China should look at ways to incorporate the concept of family in this type of way so that it is real. Show how far your brand is wiling to go to make people feel good!
3) Old Spice: The Man Your Man Could Smell Like
Love, love, love this ad! This effort from the folks at Old Spice really goes to show that even a simple product like men's body wash can become memorable for a long, long time!

What can be learned from this?
This ad is actually a lot more intricate than the humor of it all. It targeted females when the product is for males, so much is going on that viewers have to watch it over and over again to really understand what is going on, and the punchline "I'm on a horse" has nothing to do with body wash.
All of these marketing tactics are things that traditional marketers would strongly advise brands against, but it is this bravery and out of the box thinking that makes it as awesome and memorable as it is.
Today, this video has over 51 million views!
Making video content that is out of the ordinary, something that goes against the grain is what really helps to get people sharing and talking about it. Add in a couple of witty remarks, some out of this world imagery and you have a recipe for success. This type of advertising is extremely powerful and it is something that brands in China should leverage. The important thing to remember is to make sure that the ad or campaign makes sense and that it is funny, or interesting enough to want to share. No use in making something that nobody understands.
That's it for my top 3 video marketing campaigns that Chinese brands can learn from! Let me know what some of your favorite ads are in the comments section below!
Need help with your marketing?
Oxygen 2.0 is a full service inbound marketing, branding and web development agency based in Shenzhen, China. Click below to get your hands on a FREE website, brand and marketing assessment to show you how your company and brand stacks up online, as well as steps to help you take your brand global and increase your overseas sales!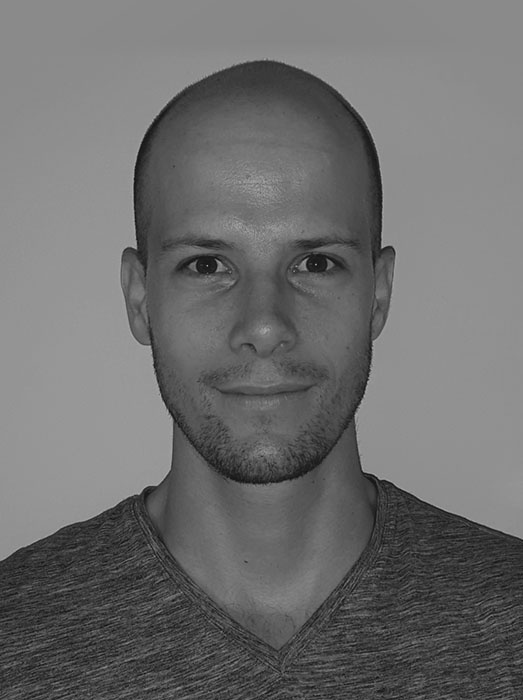 About the Author
Dewet Boshoff
Dewet is originally from South Africa and has been living in Asia for almost 10 years. He found his calling in China, becoming a fluent Mandarin speaker whilst studying Business & Chinese at Shenzhen University, and was among the first cohort of foreign students to graduate with honours there. He is an inbound marketing scholar and social media enthusiast. Dewet delights in using his language skills to promote inbound in China and to educate the West on Chinese social media. When Dewet isn't on the job he enjoys outdoor activities, traveling to exotic locations and socialising with his friends-online and in the real world!