B2B website design, especially in Asia, is challenging to get right. Finding the correct balance between engaging, informative and being conversion-focused (often for multiple local markets) are some of the main challenges.
At Oxygen, we understand how to build the best B2B websites. Featured in the 2020 Best Web Design Companies ranking by DesignRush, and receiving HubSpot Awards for OT&P, Tricor & Hongda, our top 10 list is the only reference for B2B website examples you need.
1. DMCC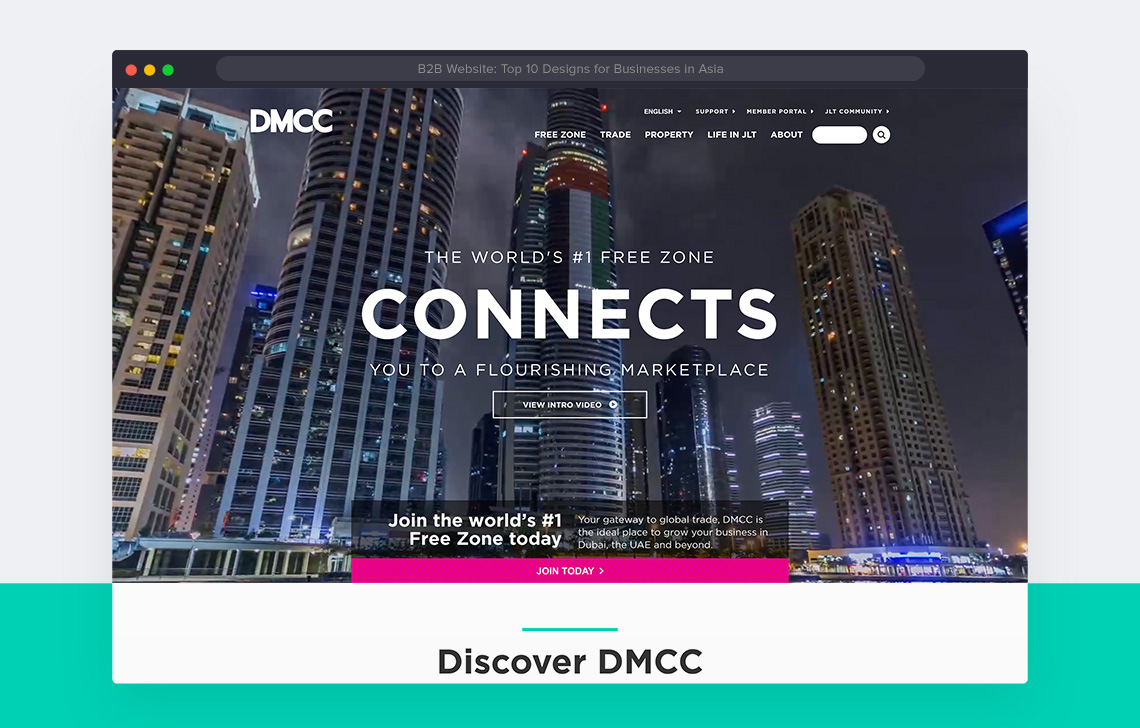 DMCC is the world's flagship Free Zone and a Dubai government authority on commodities trade and enterprise in a dedicated global centre for more than 20,000 businesses. The most important imagery that DMCC needs to portray is that of "future" business - and they do that perfectly. The dynamic and futuristic imagery has been achieved by handcrafted animated icons and graphics to create more visual diversity and movement on the website.
2. Tricor Global Group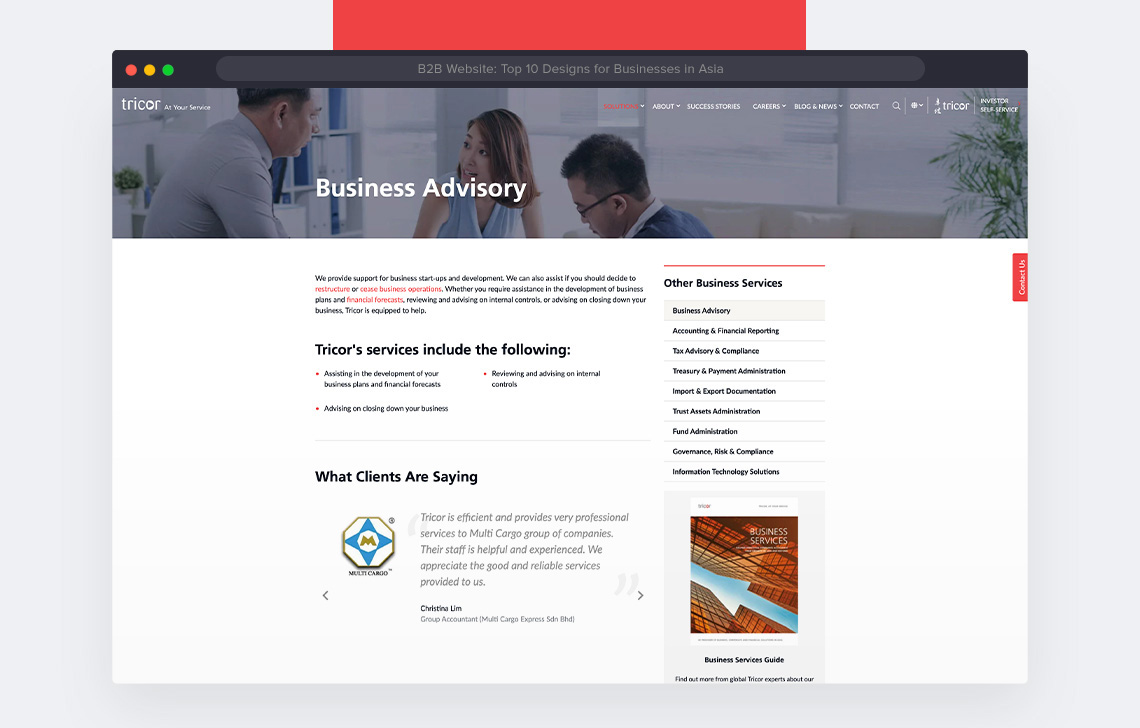 Tricor understands the importance of good, inbound focused content, which has helped to establish Tricor online as a trusted source of information. Tricor has content for almost anyone with webinars, case studies, news insights and much more. One of the critical factors that set them apart is their strategic use of gated content which has helped them to attract high-quality visitors and convert them into leads and customers.
3. Hongda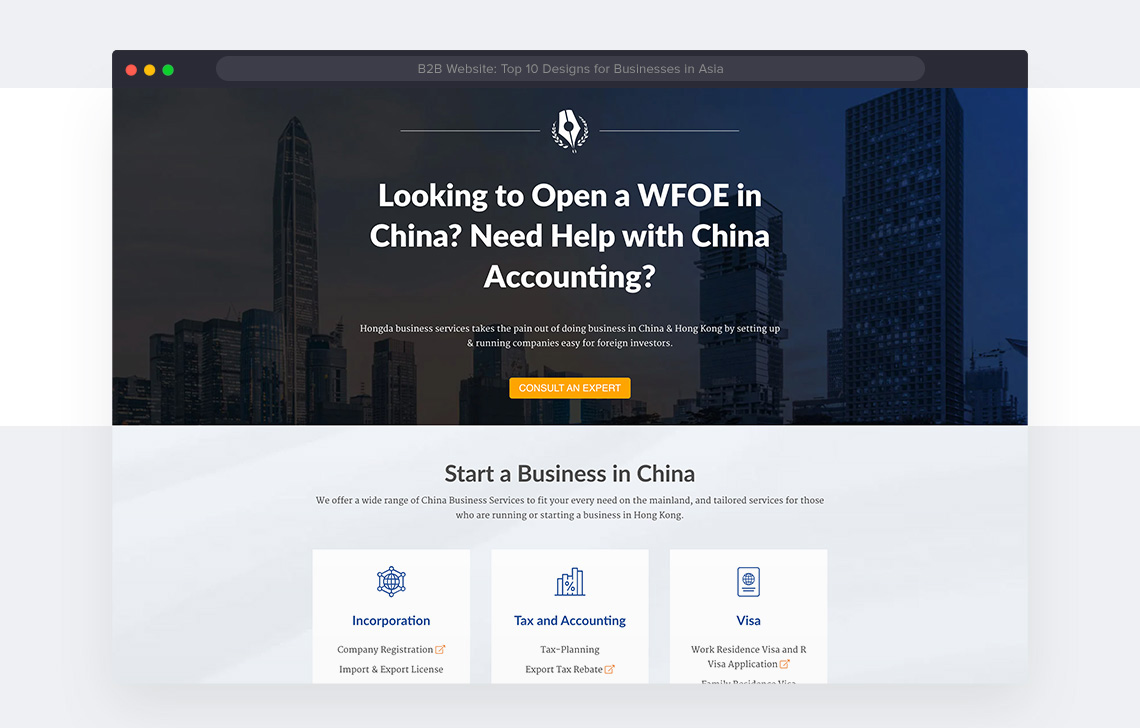 Hongda's website design demonstrates their overall perceived professionalism of the company and their clean design and user experience optimised by our Oxygen team has made an aesthetically pleasing website for visitors.
By building content around specific keywords related to their core services or specifically addressing standard solutions to customer problems, Hongda has many #1 spots on Google for coveted keywords. In turn, they were able to build organic traffic and have grown their business steadily for the past few years.
4. OT&P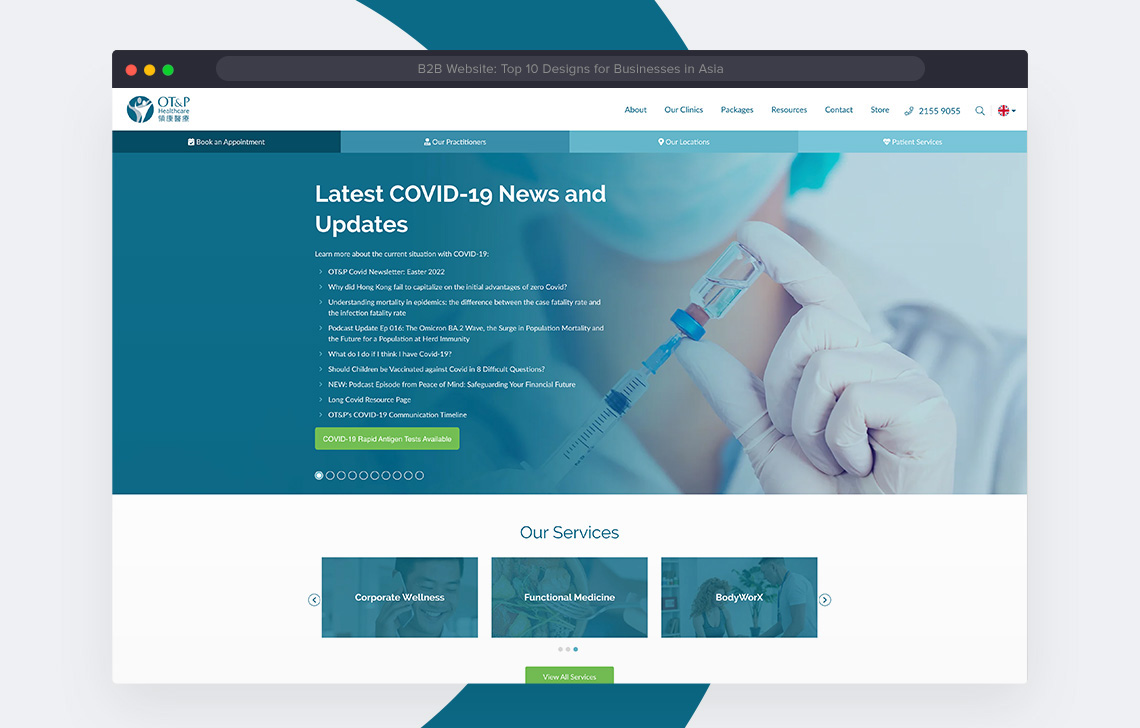 OT&P (technically B2C but similar to B2B in that inbound works extremely well) has incorporated everything from great aesthetics, UX, performance and inbound marketing through quality content and SEO. They understand the impact of providing informative and educational content on their website with a state of the art Knowledgebase. OT&P's website redesign by Oxygen goes to show what can be achieved when time and expertise are applied to redesigning a website, leading to their Hubspot Impact Award of 2019 for website design.
5. OVNU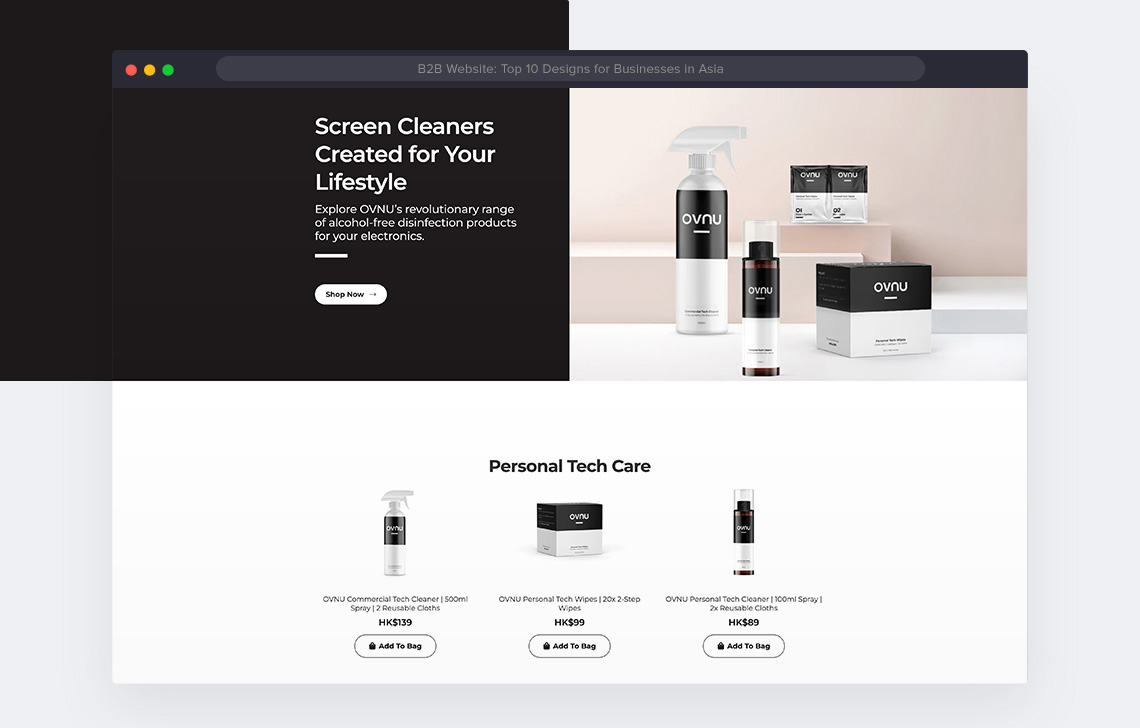 Although each designer has their definition of what minimal web design is, most would agree that the goal of an effective minimally designed web page is to arrange the material so that no single element detracts from the visual hierarchy. OVNU's flat web design, creative use of white space throughout the site, and a limited colour palette are all vital aspects of a minimalist website that they have incorporated beautifully.
6. CMC Consultants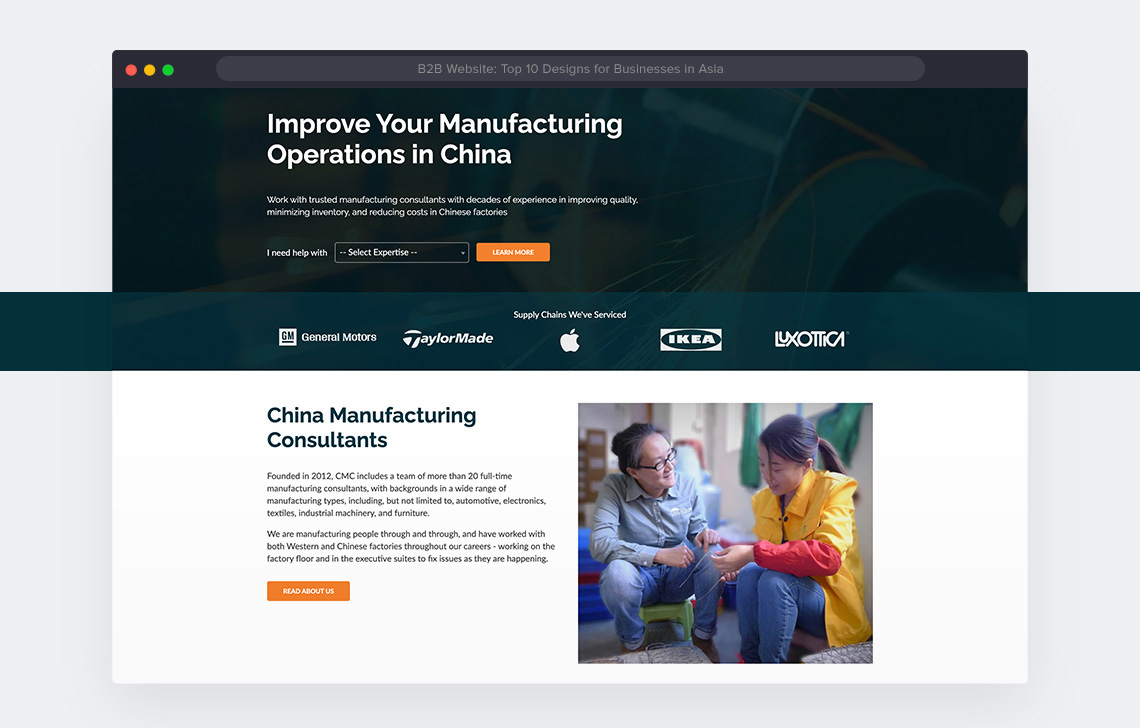 CMC is a manufacturing consulting organisation that advises on and executes manufacturing initiatives. Their website utilises practical engineer style principles to attract highly valuable leads and fits perfectly with their target audience. Having helpful information on your site can encourage more people to visit it. CMC utilises this efficiently to change their visitors into frequent visitors and eventually become clients, members, or subscribers. We consider CMC's website's resources the most crucial component of its intuitive design.
7. Additive3D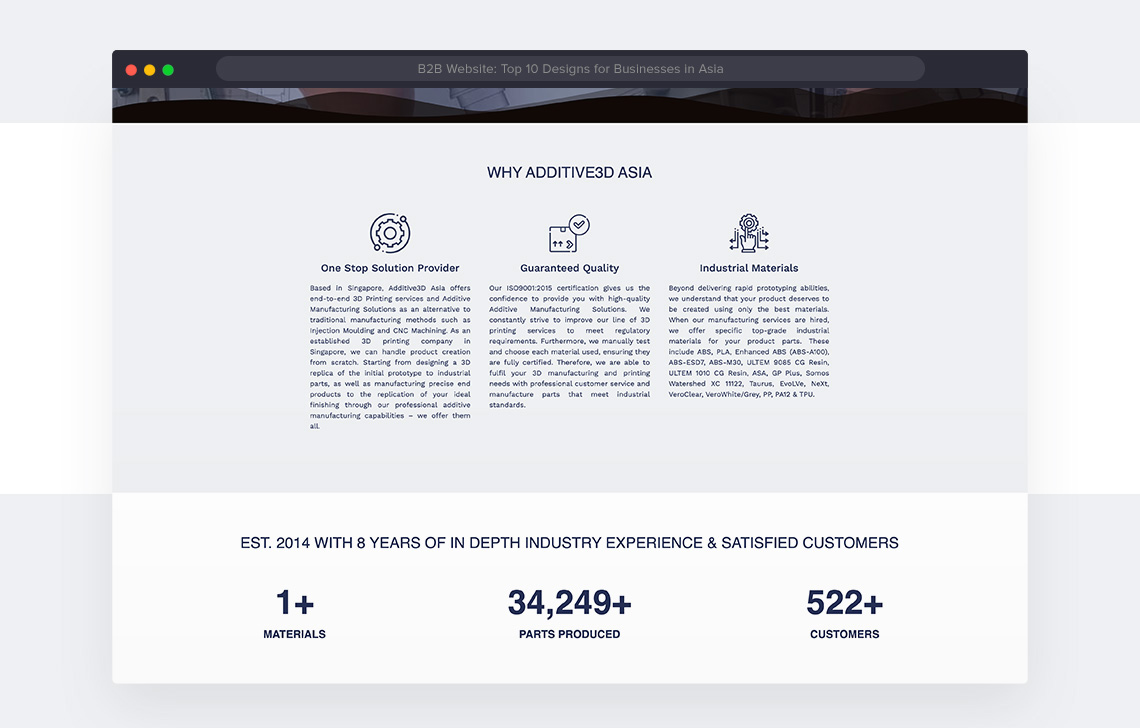 Getting bogged down with technical details and a lot of industrial jargon can turn away many leads who really just want to know "what is it going to cost me?". Additive3D Asia is a good example of a 3D printing company website that solves this problem very well. While technical details in 3D printing can be complex, Additive3D Asia keeps the jargon on its website to a minimum and instead focuses on their instant quotation system and 3D printer booking service.
8. DJI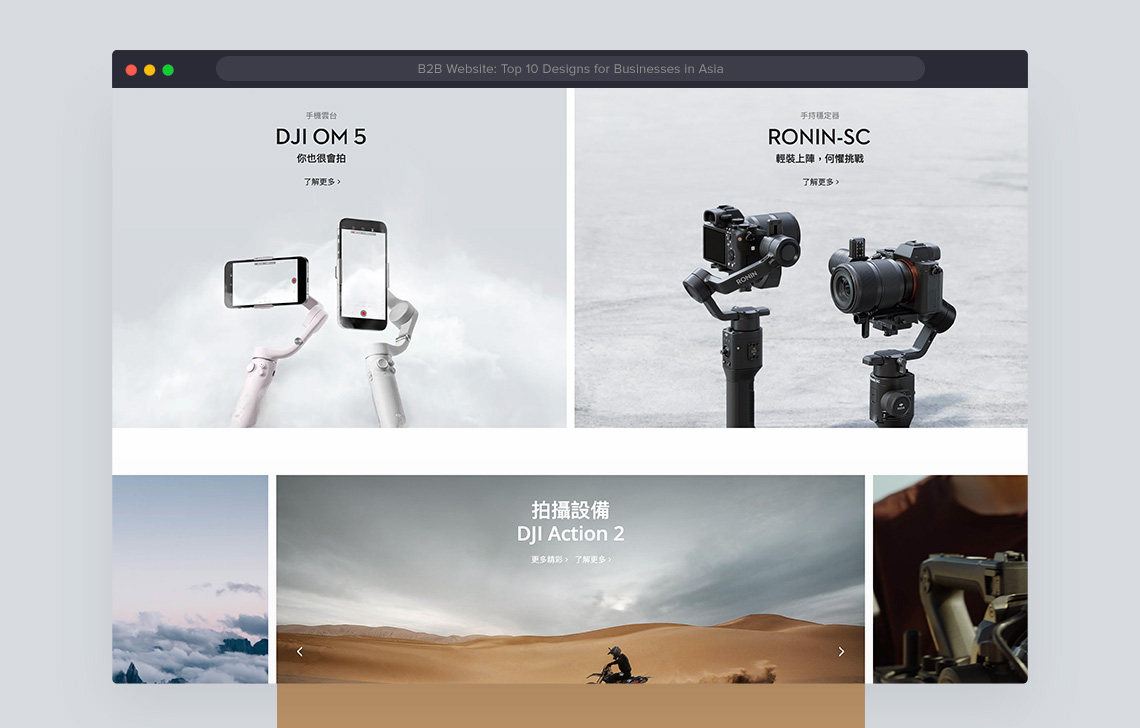 As the market leader and household name in easy-to-fly drones, DJI's website lets their products speak for themselves. Their list of high-quality images, video demonstrations and animations on their website showcases their successful range of top-quality products and services on offer. Their clean user experience really increases customer engagement on their website. DJI also understands the importance of localising their content for local audiences with a huge list of supported language options.
9. C'monde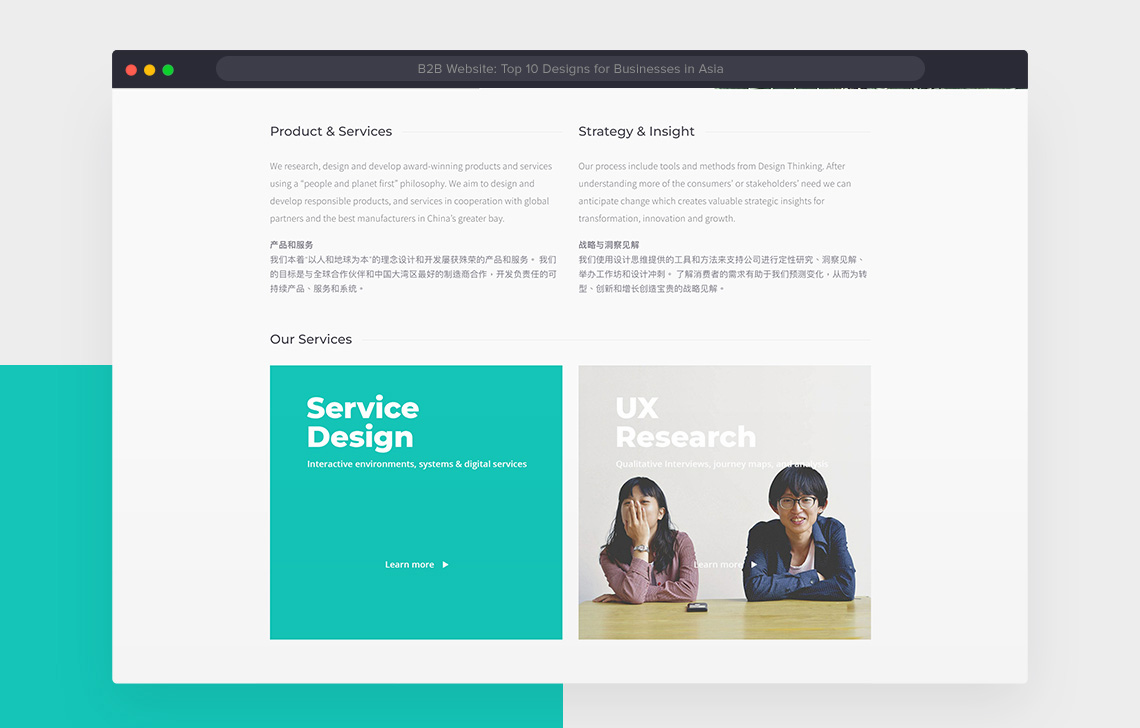 Your visitors should be able to instantly identify what exactly your company does and your unique-selling-point. Upon entering C'monde's site, their value proposition is clear and concise. Their use of small statements like 'Strategic Design & Innovation' and 'We work user-centric' make for a bold, impactful impression for visitors. Not to mention, their engaging visuals, consistent branding and plenty of white space throughout the website make it easy for users to navigate around the page to find exactly what they are looking for and increase readability. A really great design, and it works perfectly on mobile!
10. Uxspot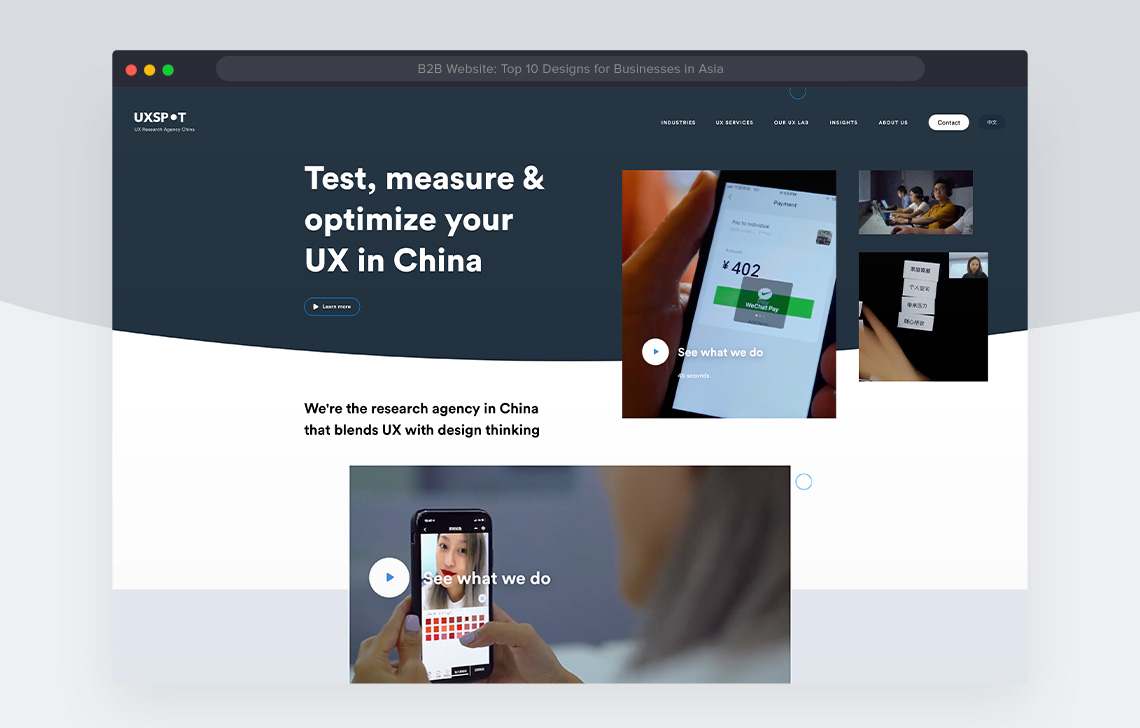 Decent User Experience (UX) design increases customer satisfaction, attracts new consumers, converts first-time users into regulars, and retains existing customers efficiently. Uxspot is the ideal example of how to do this successfully. It's no coincidence that they provide UX design services for their clients.
Looking for an experienced partner for website design in Asia? Speak with one of marketing experts to find out.