Feed ads are a popular advertising format delivered on social media platforms. Along with posts from people's family and friends, feed ads integrate advertisements seamlessly into any media platform. Different forms of feed ads include images, image-text content, video, etc. All feed ads and platforms use algorithms to carry out detailed targeting on ad exposure, landing pages, and which Calls to actions CTAs to download apps according to varying user demands.
The overall effect of feed ads depends on three key factors — the creative, targeting and bidding strategy.
Brief introduction of feed ads in China
Looking back at the development of advertising in China, we can see it's moving towards Internet advertising after going through traditional channels of media like outdoor advertising, newspaper, magazine, radio, television etc. After 2000, the sharp rise of display advertising and search advertising was represented by multiple-service portals, such as Baidu, Sina and other search engines. Then with the increasing popularity of smartphones since 2012, mobile advertising has grown exponentially since— especially native advertising and feed ads, which have become the mainstream ad format found on WeChat, Weibo, Baidu and Jinri Toutiao.
1. Baidu feed ads

Baidu is one of the three giants of internet traffic as its search engine captures the majority of Chinese users. Its platform is beginner-friendly and easy to use, and its native ads can also deliver onto Baidu's other major platforms.
Forms of Advertising Display
Baidu feed ads platforms mainly include Baidu, Tieba and Baidu Browser. The platform also has various display forms, which split into two categories: image-text feed ads and video feed ads.
Strengths and Weaknesses of Baidu Feed Ads
Strengths: It has a search base, offers keyword targeting, and can target Tieba.
Weaknesses: The operating system of advertising is complicated. Traffic and costs are also relatively unstable and unpredictable.
Industry Advertising Recommendations
Baidu user coverage is extensive, and the majority of products and services are eligible to carry out advertising on the platform. It can also reach the desired target audience required.
2. Jinritoutiao

Jinri Toutiao is a recommendation-based search engine based on data mining. It's also currently one of the fastest-growing online products in China, with the most extensive feed ads platform in the market.
Forms of Advertising Display
Jinri Toutiao directs users to a webpage to download the app, all with one-click.
Strengths and Weaknesses of Jinritoutiao
Strengths: The algorithm on Jinri Toutiao is mature. It can target users using a keyword package which consists of the content users prefer or follow on the platform. Jinri Toutiao also provides a built-in landing page creation tool to build a page conveniently. The system algorithm of optimised cost per 1000 impressions (OCPM), cost per action (CPA) is advanced. The daily usage times of users on the platform also exceeds 76 minutes. Additionally, the turnaround of ads is quick —ads can be promoted in 5 seconds. User-targeting & updating the user model can be done in 10 seconds, making advertising more accurate.
Weaknesses: The quality of traffic is relatively poor, and scalping behaviour can often happen on the platform. Also, the cost of headline feed ads can get very high.
Industry Advertising Recommendations
Industries involving finance, lifestyle, gaming, applications, and others can try the way of bidding OCPM, and follow advertising recommendations according to the categories of the navigation bar.
3. Tencent social platform

Tencent, the leading company in the social industry, was one of the first movers in this field. With QQ and WeChat, Tencent has a large amount of traffic and covers lots of internet users and feed ads based on Tencent News.
Main Products
Tencent News, WeChat Moments, WeChat Official Accounts, QZone, Browser, Tencent, Tencent Video, Tencent News, Tiantian Kuaibao, etc.
Strengths and Weaknesses of Tencent
Strengths: Its social application (QQ and WeChat) ranks No.1 in the industry, and targets a broad audience, with a majority of young users. It has lots of active and loyal daily users and can handle brand promotion and supports the OCPM mode of advertising.
Tencent News is a rich source of information and news flow, with articles and insights accurately targeted to the relevant audience. The platform also offers a plan that allows you to calculate and monitor budgeting to best maximise your profits carefully.
Weaknesses: The various platforms of Tencent are vast, with extensive user groups that could make it challenging to target audiences accurately. This would increase the cost of testing and make it harder to optimise.
Industry Advertising Recommendations
QQ ads are recommended to conduct advertising of simple industry or daily-life products. For WeChat ads, you need to clarify your consumer group and product characteristics to understand advertising targeting.
The hard-sell style of exposure, in addition to the soft-sell method of product placement together, can accelerate the advertising effect!
4. Zhihu
Zhihu is an elite platform with a knowledgeable image. If users have any problems, big or small, they will usually turn to Zhihu to find answers. Zhihu's user group tends to be young, white-collar, high-income and highly-educated. Users are from around developed cities, with an extremely high consumption power.
Forms of Advertising Display
Zhihu's ads space is divided into four sections: recommendation page, question page, answer page, and following page.
Zhihu's creatives are mainly divided into large images, text, video, small images and carousels.
Strengths and Weaknesses of Zhihu
Strengths: It has high-quality traffic and users are relatively rational with strong purchasing power.
Weaknesses: Users in Zhihu are more selective and prefer to open ads with high-quality design.
Industry Advertising Recommendations
Industries involving real estate, furniture, gaming, finance, education, professional training, e-commerce, network services, tourism, and others can conduct quality advertising through Zhihu.
5. Weibo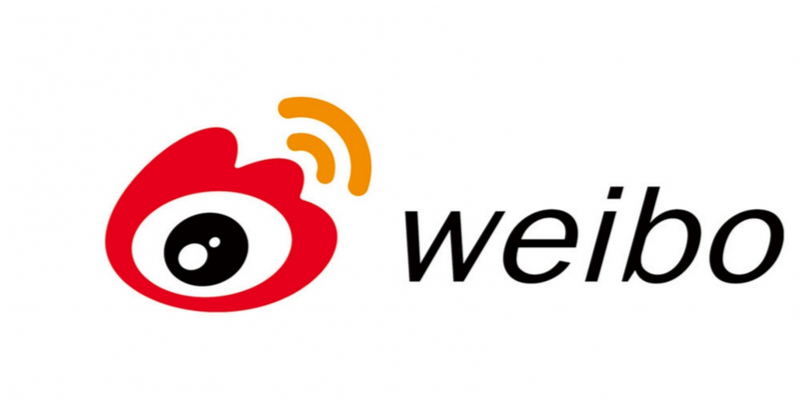 Weibo can be described as a gathering place for internet onlookers, but you can also find active fan groups here. Its users tend to be young and mostly female, who are easily influenced by public opinions and love to gossip.
It's a real-time bidding advertising product based on a considerable number of users, which delivers ad information of both fans and potential fans. Furthermore, it can deliver information to target users according to their attributes and social relationships. At the same time, Weibo Fensitong has all functions of Weibo, such as forward, comment, favourite, like, etc., and can also release the ads on their channel. It's an efficient marketing tool.
Forms of Advertising Display
Blog promotion (single image, multiple images, nine-square images), application promotion, account promotion, and video promotion.
Strengths and Weaknesses of Weibo
Strengths: It can target user groups who've had active interactions under the blogs, and 91% of total users are from active users of the mobile Weibo app. The platform allows for flexibility with its various ad formats like blog, application, account, video, pics and texts, and also the nine-square images. Additionally, through its mobile social contact, it can help you realise native transmission!
Weaknesses: The cost is relatively high. It also requires higher maintenance costs and the traffic is largely hard to control.
Industry Advertising Recommendations
This platform hosts itself best to daily-life products (e.g. food, clothes, etc.), specialised products (e.g. photography, etc.), gaming, app, beauty makeup, etc. If you're targeting more female based products, the ads should be more characteristic to increase the interaction rate.
6. Douyin

Douyin (also known as TikTok in the west) is currently performing very well in the market. In terms of pushing users with notifications, it does so through diversified targeting. This is especially prevalent when new users register their accounts. Douyin will send out the push notifications of 10-20 different video contents and record the users' behaviours according to the number of times they watch videos — allowing the platform to redefine the tags and data about them constantly.
Forms of Advertising Display
In feed ads, the primary format used is through video ads placed by advertisers in the user's feed and through Douyin's recommendation channels. It brings users to a landing page via one click on a video ad, which can undoubtedly help advertisers to achieve the goal of marketing promotion in Douyin.
Strengths and Weaknesses of Douyin
Strengths: According to Douyin's official data, its daily active users can reach 500 million, which indicates its huge user group. It works by increasing the exposure rate of your ads, to help your brand build up awareness. Many brands have become famous because of Douyin's promotion.
Weaknesses: The cost of Douyin is relatively high. Moreover, it demands high-quality advertising materials to start running ads. User group's purchase intention is also low, and the requirements of products and industries are relatively high and with more restrictions on them.
Industry Advertising Recommendations
The positioning of Douyin is entertainment, so immediately apparent that it's not suitable for some more professional industries. It's suggested that industries involving gaming, apps, e-commerce, and other general traffic-related products could benefit more when launching advertising. However, it's also an excellent platform to generate brand exposure.


7. IQIYI

IQIYI ranks No.1 in all video advertisements. Qilinshen can be classified as a sub-platform of IQIYI's effect promotion, and it relies on IQIYI, taking advantage of the large user group and premium traffic resource. It also combines features of enterprises' primary industries to provide an online promotion service that is multi-platform and multi-terminal.
Forms of Advertising Display
Feed ads (channel feed, social feed, information feed, play feed), in-frame ads(pre-rolls, pause ads, floating ads), display ads(launch-screen ads, focus-picture ads).
Strengths and Weaknesses of IQIYI
Strengths: It owns rich resources and serves a wide range of users. IQIYI covers 150 million independent devices daily and 550 million stand-alone devices monthly. Single-sitting watch time duration is 11.5 hours, and the monthly viewing time can reach 6.38 billion hours. It utilises Baidu big data and powerful technology strength to insert ads into relevant videos seamlessly.
Weaknesses: Advertising on IQIYI requires constant updating and monitoring of your advertising account, you'll need to pay close attention to the changing dynamics.
Industry Advertising Recommendations
It suits industries involving gaming, e-commerce, medical treatment, home improvement, and other related business to improve brand recognition and conduct brand consolidation. Also, it supports notifications of sales information. Sometimes marketers can raise the ad bid to get better traffic as a way of improving ROI.
8. Momo

Momo is a social app and has a short video platform. The users group on Momo short video platform is primarily young people born between the 1980s and 2000s. 70% of the users' income levels are over 10000RMB and majority female. The users can view short videos on the platform through the "Nearby" and "Follow" functions in Momo's main app.
There are tens of thousands of celebrities on the Momo platform. Celebrities who have commercial value own around 600 thousand fans on average. Total active users of short videos achieved a watch rate of 58%, which indicates just how powerful Momo is!
Forms of Advertising Display
Buzz marketing, filter ads, Momo celebrities video, live video interactive products like anchor promotion, video buzz marketing and so on.
Strengths and Weaknesses of Momo
Strengths: The number of daily uploading short videos can reach 1 million, and the watch rate can reach 46%. Driven by creatives, it has native contents and it can target users accurately.
Weaknesses: Momo's short video platform can only be accessed through Momo's main app. Also, compared to the two most popular short video apps, Kuaishou and Douyin, Momo is not as competitive.
Industry Advertising Suggestions
Industries involving app, gaming, financing, e-commerce, plastic and aesthetic surgery, and some other related business are able to advertise.
9. Bilibili

Bilibili is a leading cultural community for young people in China, and it's one of the most popular apps for young users aged 24 and under.
User Characteristics
Users aged 0 to 17 years old, make up the majority of Bilibili users, followed by users aged 18 to 24 years old. Users over 25 years old take up less than 10% of the total amount. More than 50% of young users are university students and middle school students in Beijing, Shanghai, and Guangzhou.
Strengths and Weaknesses of Bilibili
Strengths: A wide range of young users can be seen on Bilibili, and it's becoming the largest community for animation, comics and game discussion. Users are also curious about new things.
Weaknesses: Ads review is relatively strict. Ads that are general to social and live-related products are not allowed to conduct advertising.
Industry Advertising Suggestions
The form of advertising is best suited for ACG. Products of ACG style and that are suitable for young users can advertise through Bilibili.
10. Kuaishou

Kuaishou is a short video social app with about 130 million daily active users with high customer stickiness. The Kuaishou marketing platform officially launched on October 30th.
User Characteristics
Most users are from third-tier and fourth-tier cities and also rural areas in China, and their ages mainly fall between the ages of 12 to 35.
Strengths and Weaknesses of Kuaishou
Strengths: Kuaishou owns substantial traffic and the advantage of regional penetration, covering third-tier and fourth-tier traffic bonus areas. 80% of users are young, and it also has a large number of fans from third-tier and fourth-tier cities that are still expanding.
Weaknesses: Ads review is relatively strict. Ads that are general to social and live-related products are not allowed to conduct advertising.
Industry Advertising Suggestions
Kuaishou is not that suitable to improve brand recognition and instead serves as an excellent platform for sales. In advertising, industries involving food, app, retails, e-commerce and other related business are recommended.
Need assistance with advertising in China? Speak with one of China marketing experts to find out how we can help get you up and running.