With its cutting-edge marketing, sales, and customer service software, HubSpot is one of the leading CRM platforms in the world and is ranked as the number 1 marketing automation vendor globally by VentureBeat. It's designed to collaborate across teams, manage contact records and automate daily tasks to deliver the best-in-class customer experiences to scale businesses. HubSpot consists of 5 powerful hubs that, when combined, create a framework that supports marketing and sales efforts with efficient customer support.
The HubSpot content management system (HubSpot CMS Hub) is a relatively new addition to the HubSpot Hubs and was built to make the development and management of a website more accessible and uncomplicated. It helps marketers establish and maintain lead-generating web pages, which would require laborious work and technical skills that many marketers don't have.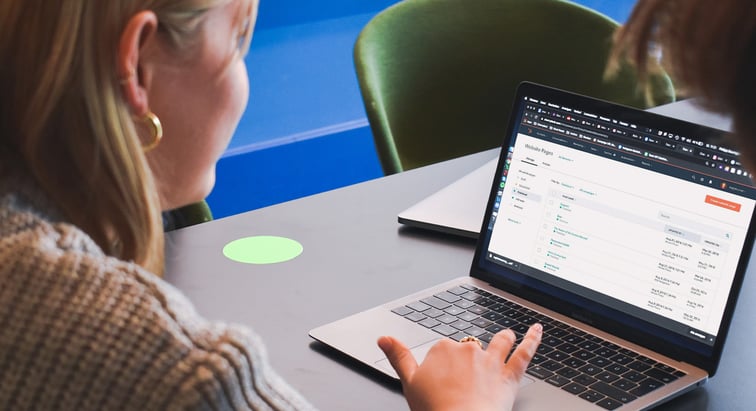 What is HubSpot CMS?
The CMS hub is a system of tools that allows you to build custom websites and easily create and edit web pages. The CMS platform integrates all the levels of website management, including optimisation, security and user experience, giving you the power to rely as much or as little on web developers.
The integrated content system unifies teams across the company to manage content and web pages and guide your web traffic on the sales funnel after interacting with your website.
Can HubSpot CMS Be Used In China?
The use of HubSpot in China is always in question on the subject of China's Great Firewall. While HubSpot uses global CDN (Content Delivery Network) servers to guarantee HubSpot hosted websites load at high speed, regardless of where the website is loaded, HubSpot does not have these servers in China. This makes the use of the HubSpot CMS Hub in China defective, as every now and then, you may face issues with loading web pages which can negatively affect your website marketing efforts in China.
To counter this, you can purchase a corporate VPN which are available from most government telecommunications companies.
What Can You Do With HubSpot CMS Hub?
The HubSpot CMS Hub offers dynamic features like A/B testing on your web pages and SEO recommendations to maximise your website marketing efforts. The most significant HubSpot CMS benefit is how it innately integrates with the CRM, and you'll track website visitors effortlessly and create personalised experiences by leveraging CRM data.
HubSpot CMS Benefits: 6 Key Features for Your Website
1. Unified Website Themes
The HubSpot CMS offers a collection of pre-built themes and templates, giving marketers flexibility and customisation abilities without consulting with developers for design consistency and navigation. This makes the website development process easier and more accessible.
2. Continuous Adaptive Testing
Optimise and improve your website continuously with the adaptive testing feature. The new adaptive web page testing uses machine learning to test five page variations automatically to see what content performs best.
3. SEO Recommendations Home Screen
Research shows that 95% of web traffic goes to the first page of Google SERPS, making it crucial that your website ranks on the first page. Creating optimised website content requires marketers to conduct research and strategy to prioritise their website. With the HubSpot CMS hub SEO recommendations feature, you can get ways to improve your search ranking and continuously optimise your website.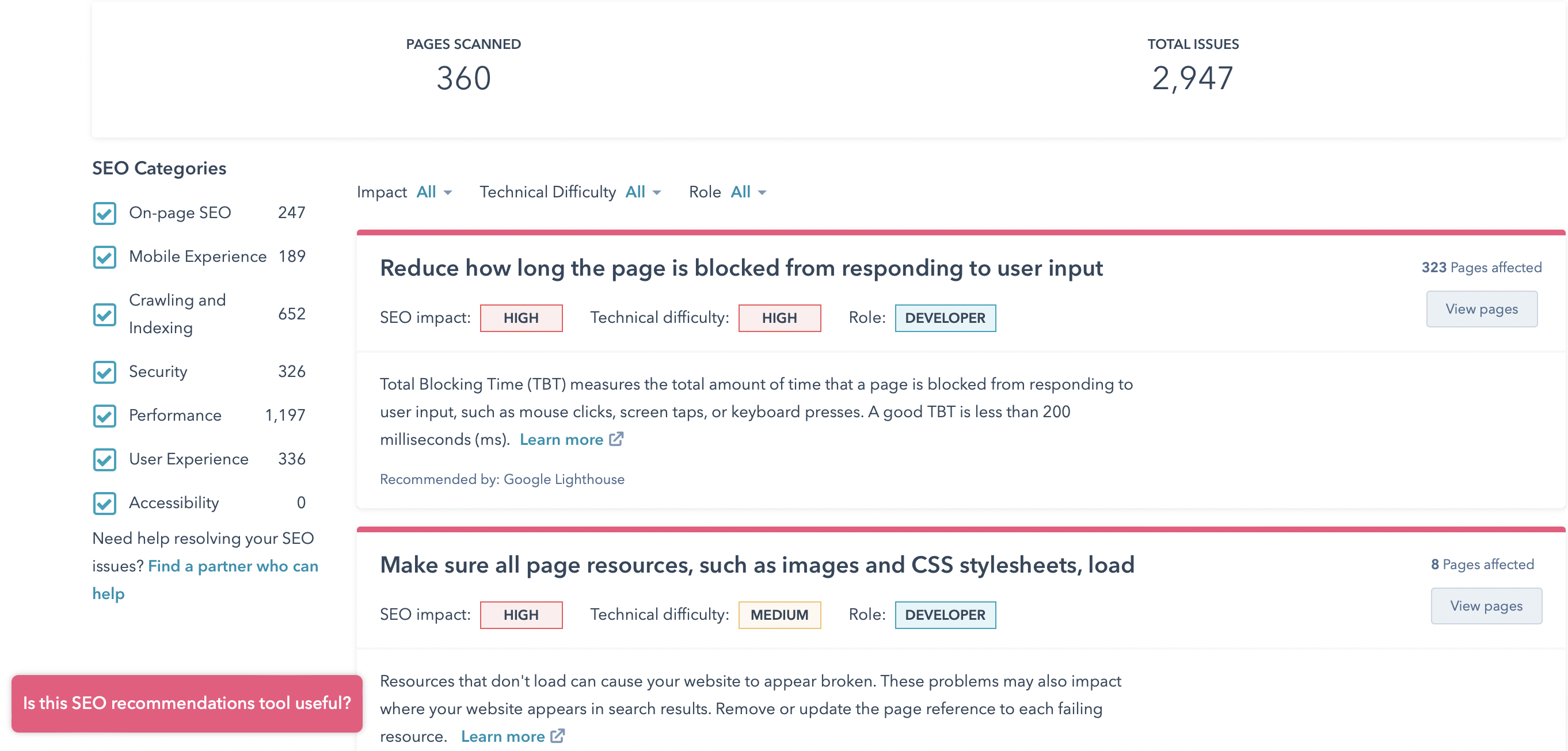 4. Fully Integrated CRM
The HubSpot CRM integrated with the CMS allows you to personalise each customer experience and accelerate the customer journey by leveraging the CRM data. So instead of sending generic content to every visitor, you can tailor your interaction from a visitor's first website visit to customer service. This makes your inbound marketing more dynamic by making your website visitors feel valuable.
5. Easy to Use Drag-and-Drop Editor
Marketers with limited technical knowledge of building and managing a website can easily make edits and add new content in line with their website marketing strategy without code changes or the help of a web developer. This allows marketers to spend less time developing their website and focus on building their brand and growing their business.
6. Strategic Contact Attribution Reporting
Investigate the effectiveness of your website strategy with the CMS contact attribution reporting by looking at what content types, sources, web pages and campaigns are driving the most traffic and leads. This information will help maximise the most lucrative lead sources and conversion tactics.
Looking To Build an Amazing Website With the Hubspot CMS Hub?
Ultimately, the HubSpot CMS is designed for marketers with limited knowledge and tools for building and managing websites to create a powerful website to attract new business. The HubSpot CMS website development tools integrated with the HubSpot CRM will also allow you to leverage data to carry out the best customer experience to expedite the buyer journey and grow your business.
Looking to get started on the HubSpot CMS? Speak with one of our marketing experts to find out how we can help!