You might have come across a QR code or two before. Square and barcode-looking, they're usually found on packaging or in the corner of an advertising poster. While they never really seemed to have gotten momentum western world, in China, it's been a different story.
QR codes are king in China, with WeChat being the main driving force of the system. Whether you are selling to consumers, buying a train ticket, exchanging business cards or attracting B2B leads; a QR code is almost always there to easily guide your transactions. For businesses, this means that QR codes need to be an essential part of your China marketing strategy if you're trying to attract Chinese leads.
What are QR codes (二维码)?
A QR (quick response) code, or 二维码 (er wei ma in Chinese) is a square graphic, like a barcode, coded with content. They're easily scannable by a phone (or also by a long-click on WeChat) and would contain digital information like text, images and URLs.
Specifically in WeChat, QR codes are the life and blood of the platform. You won't go 2-seconds without seeing an easily clickable or scannable code on the screen, and even better yet — you'll never have to leave the platform for a seamless experience.
WeChat's integrated ecosystem means that everything is hosted locally. When you scan a code, information can be directly displayed in WeChat in the form of webpages. These webpages can be easily modified to show your most important information (much like a landing page), or they can be in the form of mini-programs. This direct display of information has been able to provide a seamless customer experience for businesses, as it doesn't require consumers to install any 3rd party programs.
"We consider QR codes a way to connect the world. Now if you need to add someone as a friend, you can scan their QR code. After connecting people to each other, we made QR codes a way to connect people to services."
Last year, codes were attributed to 26 million jobs related to transactions, and created an estimated market value of more than 8.58 trillion yuan. It's essentially engrained itself into the customs of internet-use in China, so it's almost expected that your company will have its own WeChat account with QR codes linking to products, offers and opportunities to chat with sales.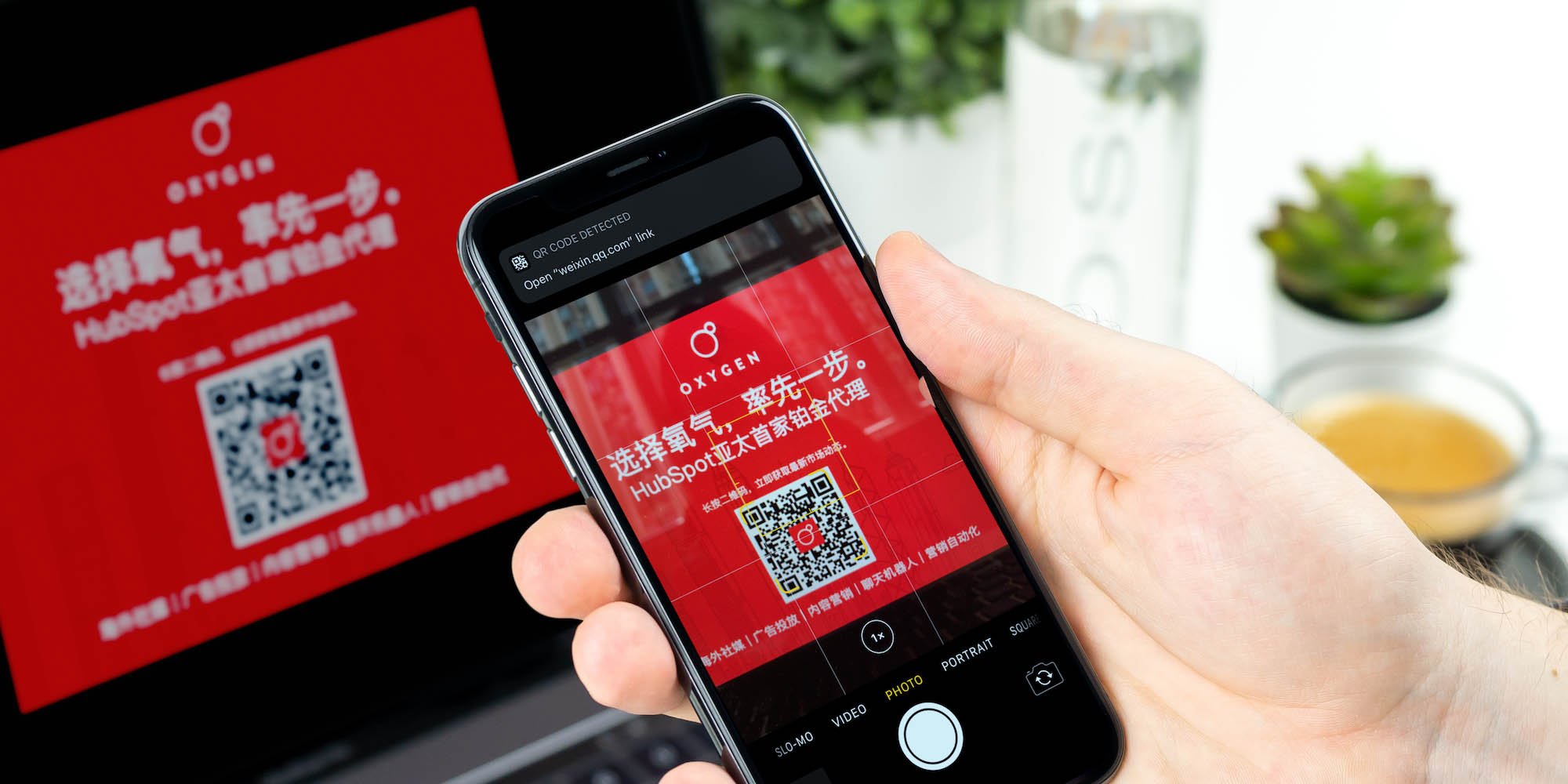 How can businesses and marketing managers use WeChat QR codes?
There are many examples of WeChat QR codes being used in a B2C context, but here are 3 ideas in which they can be used in a B2B setting:
Networking
Many have printed their WeChat QR code on a business card. A code can easily direct potential leads and customers you've met at trade shows, events and networking lunches to your WeChat profile (which can be linked to the WeChat business account!). Codes can even be generated to add users into a group, much like Linkedin Groups, to keep up-to-date on key industry information and news.
This is a good example of the online-to-offline (O2O) business model that QR codes have been pioneering. Seamlessly combining the physical and digital landscapes to influence decisions and nurture leads with personalised communications.
Customer support
QR codes can provide a direct line of communication to sales employees within the organisation to talk to leads and customers (almost like a chatbot). This experience can be streamlined further on a WeChat service account to include auto-reply to answer common questions from clients, as well as templated messages to automate your business by sending service or transaction notices.
QR codes can also provide a sense of legitimacy for customers. When purchasing a product, a QR code can be used to verify the authenticity of the purchase or service.
Nurturing leads with WeChat
These codes can also act as call-to-actions. By scanning or clicking them in the WeChat system, they'll bring you to relevant landing or contact pages to inquire about the service/product further. Official WeChat business also allow you to tag users who scan different QR codes, and push relevant content based on these tags.
One important thing to note is that although the possibility for QR code usage is extensive, WeChat does have its limitations. The most notable being that the platform does not contain a proper CRM function. To-date, you're going to need an external CRM system to track usage, clicks and measure the results of your QR code campaigns.
The popularity and usage of WeChat QR codes doesn't show signs of stopping. As the west slowly tries to compete with Whatsapp for business, the usage of WeChat QR codes is becoming more advanced, creative and efficient. WeChat has certainly shown business that these codes are a powerful tool that should be leveraged — not only in China, but worldwide.
Is your company looking to attract, convert and efficiently trace leads with WeChat? Speak with one of our China marketing strategists to learn more.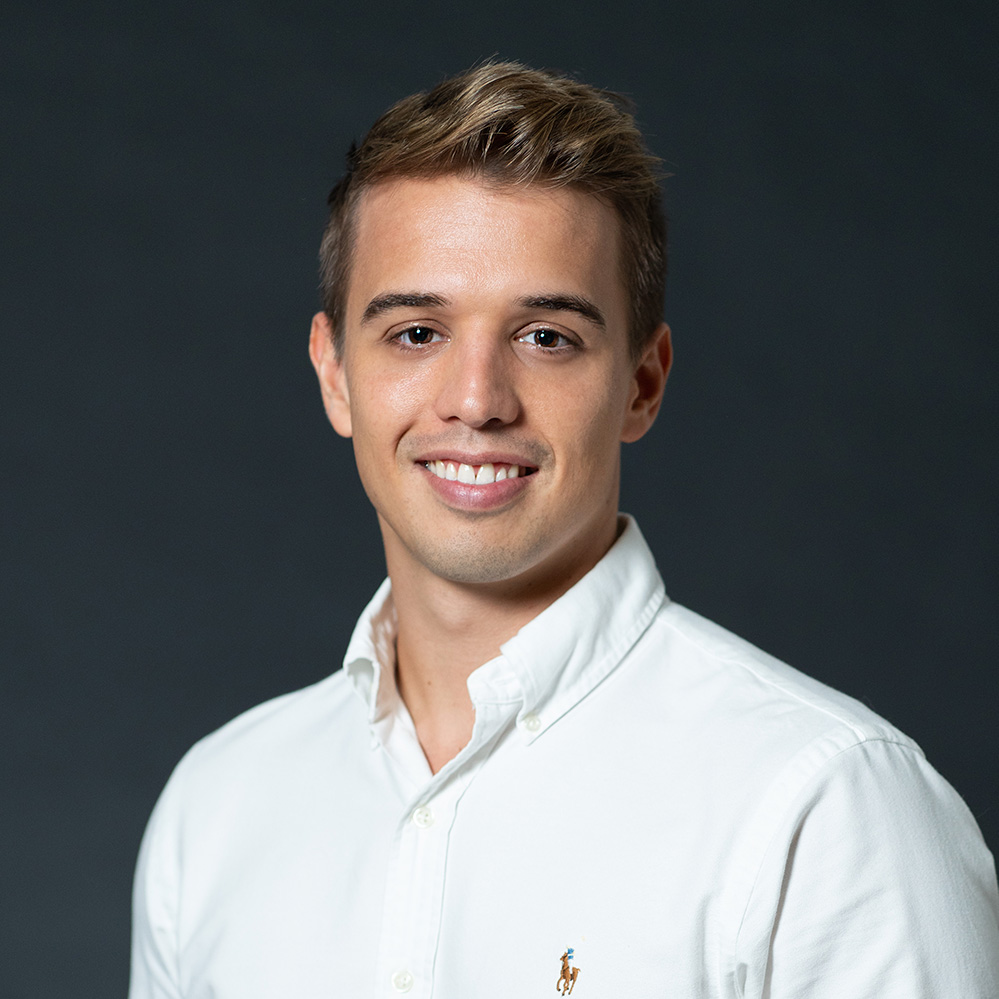 About the Author
Laurent Ross
11+ years of work in client and project management in China, Hong Kong, Singapore and Thailand - Laurent is uniquely qualified to manage campaigns which require a deep knowledge of both Western and Chinese digital systems.