Case study: Enabling sales and boosting productivity in China using HubSpot
Optimising sales processes can be a major challenge for most companies and Chinese companies are no exception to this. In China, sales teams use their personal WeChat accounts to manage leads and leverage their relationships. CRM software, or even spreadsheets, are infrequently or improperly used.
This is not compatible with the way in which most non-Chinese want to communicate professionally, and in which all companies would prefer their reps to behave. Sales teams need to actively engage leads the way that leads want to be engaged – and in this case of Hongda, it was quick responses through emails/chat in English.
The Challenge
Founded in 2007, Hongda specialises in business services in China for foreign companies, initially serving leads investing in Guangdong, but later moving to other Chinese cities. For example, entity formation, accounting, tax, visas and legal processes. As Hongda's service is largely consultative and client needs complex, there are many qualifying questions that need to be asked of every lead that comes in to ensure that they are a good fit. The challenge with this was that Angel, the Hongda founder and CEO, and her business partner Bobby, were fielding most of these questions, making it difficult to scale.
Hongda had been online for a few years before meeting us in 2015 with a basic website that listed some of the services. In addition, it had a hotline to call, and an info@ email for enquiries. Leads would either call or email and ask questions about how they could set up a business in China. There was very little reliable information in English available online at the time and the Chinese government did not have an English website to explain company setup, account or legal procedures clearly.
With only a basic website which wasn't ranking well, Hongda was getting 2-3 leads per month which from the website which all had to be qualified manually and were difficult to close. Like most companies new to online sales, Hongda would only ever send one email to new contacts, and if there was no reply, the lead would be lost.
Hongda had no dedicated marketing or sales staff and tried a number of different approaches to increasing sales. They had used both local Chinese and Indian outsourced marketing teams to improve things with no success. It was clear that in order to grow, Hongda needed a different approach to getting more sales. In order to get more sales, Hongda needed more qualified leads – leads that were better educated in order to speed up the sales process and improve customer conversion rates.
Enter Oxygen.
Hongda originally heard about Oxygen through a mutual friend and was eventually sold on the concept of using inbound to attract and educate their leads.
The Solution
The first step was to move Hongda to the HubSpot CMS and marketing platform so that they could reap the benefits of inbound content and lead nurturing. By utilising HubSpot's blog tool and Hongda's insider knowledge on Chinese legal practises, Oxygen was able to create quality content on key topics that many foreign investors were searching for on Google.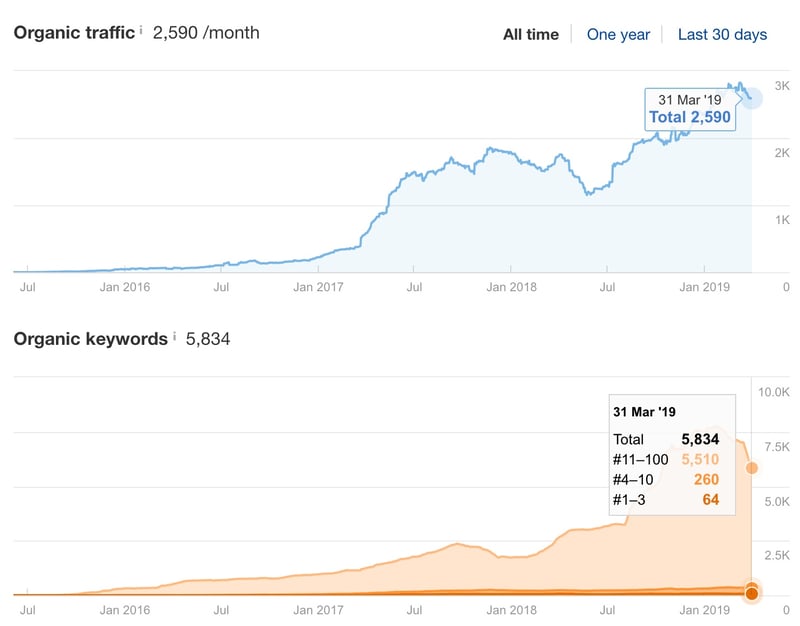 A few years later and Hongda is now number one on Google for many searches related to their core business services making them the 'online experts' for many China company formation questions.
Hongda website in 2014 vs website in 2019 (see website redesign case study):

Once we had solved the issue of generating more qualified and better-educated leads, new problems arose. Angel and Bobby were unaccustomed to dealing with so many new leads and simply didn't have the time to handle all the enquiries that were coming in.
With Oxygen's help in writing the job description, placing job ads and conducting interviews, Hongda was now able to hire two full-time sales staff to handle the influx of leads that were coming in. This improved the level of customer service online, accelerated sales and allowed Angel and Bobby to create a scalable business.
After a strong period of growth, from 2017 to 2018 online visitors began to get increasingly accustomed to getting instant replies on other websites. Lead conversion rates started to plateau and in some months even fell. There was a disconnect between the Chinese sales team's response rate and the expected response time by leads who wanted immediate answers. As the Chinese sales team were used to getting notifications and managing leads through their phones they were ignoring many of the HubSpot tools and rarely logging calls and other data making it impossible to track who had been contacted and when.

In response, Oxygen held further training sessions and ensured the sales team were able to use the HubSpot app on their phones. This was no easy feat in China, with notifications often blocked, so Oxygen also helped set up VPN software to ensure sales reps were seeing notifications every time a new lead was registered through the system.
Through these rigorous sales sessions with the Oxygen team, and frequent WeChat support and communication in between, Hongda's Chinese sales team learned how to use HubSpot and utilise the mobile app to get notifications to improve response time. This was one of the most effective deliverables in getting sales engaged and active.

However, this was still not enough for us! Sales were still contacted by visitors using the conversations tool were simply unwilling to read anything on the website and wanted to just 'have a chat' and get the information directly from sales (a free consultation). In November 2018, we implemented the HubSpot chatbot feature to better manage and qualify leads through online chat. Initially, we experienced problems with people not wanting to give out their name first or simply typing out full questions without realising that the chatbot was going to log it as their name. The database began to get messy and sales were often missing leads or responding very late as they were used to getting mobile notifications for everything. We had to rethink our strategy and after some weeks of redevelopment of the chatflow and creation of SMS notification workflows for the sales team, the new chatbot launched.

The best part of all this was that the China sales team actually loved interacting via chat and with the mobile app and due to the SMS notifications are now responding on average within a few minutes down from several hours to a few days previously.
The Results
July 2015 - Around 12 leads via phone & email
Jan 2019 - 108 new leads (82% organic)
900% increase in leads over 4 years

The chatbot now accounts for over 51% of all new contacts on the website and has overtaken all other methods on the website for lead conversion and engagement.
The sales team also enjoy using this tool the most and are the most responsive here getting the best results. Through Databox integrations it was also possible to measure the performance of the chatbot and how each person was answering different questions.
Chatbot leads and engagement data:

The Impact
Currently, over 35% of all of Hongda's new business and monthly revenue can be directly attributed to online traffic, 85% of which have come from organic content.


Inbound has taken Hongda from a founder-driven sales company to a scalable sales machine with two full-time sales reps to manage all of the online enquiries. Today, Hongda outperforms and outranks most of their larger competitors online and continues to grow at a steady pace.
Hongda's CEO, Angel, also explained that since launching her inbound campaign she often speaks to new prospects who have previously read Hongda's content or subscribes to their blog. She attributes much more than 35% of business growth to the marketing and sales enablement strategies that Oxygen have helped put in place.
Hongda spends absolutely nothing on advertising each month and has better lead generation than their competitors just through solving for their customers, embracing inbound and the HubSpot sales methodology.
Sales are now able to focus on closing leads who are now more educated on their services and quickly answer basic enquiries through the chatbot with minimal effort.
Does your company need assistance with inbound training and support? Speak with one of our sales enablement experts to find out how we can help.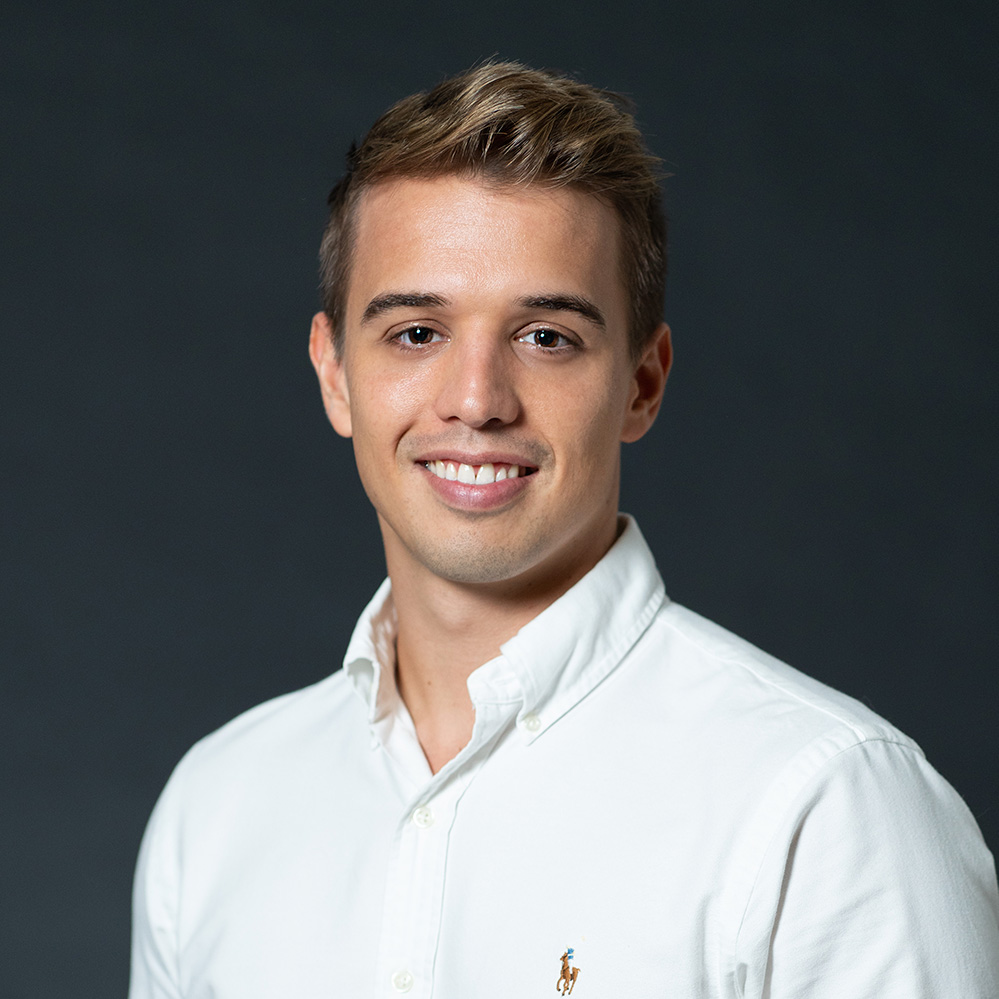 About the Author
Laurent Ross
11+ years of work in client and project management in China, Hong Kong, Singapore and Thailand - Laurent is uniquely qualified to manage campaigns which require a deep knowledge of both Western and Chinese digital systems.