Overview
DMCC is a world-leading Dubai free zone facilitating global merchandise trade. DMCC provides customers with everything they need to set up a company and shape their business. It has been named the world's "Free Zone of the Year" by the "Financial Times" fDi magazine for six consecutive years.
DMCC's main goal with Oxygen was to generate China brand awareness to increase company registrations. This case study demonstrates how Oxygen uses various different China marketing tools to bring in record registrations for DMCC from China.
Project Plan
Client Location
Dubai, United Arab Emirates
Services Provided
Baidu, WeChat Official Account, WeCom, Parllay, Zhihu, Huodongxing
Related Sector
Government, Business Services
Languages Supported
English, Mandarin, Arabic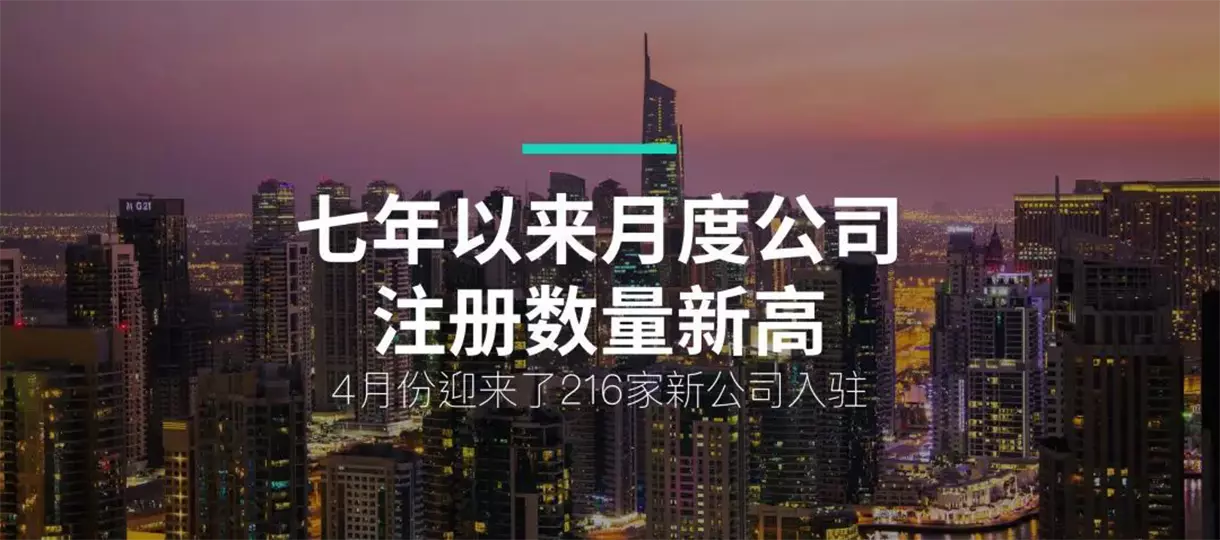 The Challenge
DMCC had a WeChat official "subscription" account that needed migration to a "service" account for better article exposure.
Baidu ads worked well but it could use some enhancement from other supplementary marketing services.
The submission form on the DMCC website didn't convert well as Chinese internet users weren't accustomed to filling in a form.
DMCC had limited marketing staff in China, so they hoped to improve the efficiency of customer acquisition through automated marketing workflows.
DMCC hoped to gain more SEO content exposure on search engines through other authoritative Chinese platforms.
This calls for Oxygen's China marketing expertise.
Improve Customer Acquisition Through Automated Marketing
With Parllay, automated marketing workflows were set up to support the small China marketing team at DMCC on lead nurturing.
WeChat "Service" Account Wasn't Effective in Attracting Article Readers
The WeChat "service" account needed to be replaced.
Replacing Western Marketing Methods With Relevant Chinese Ones
Form submissions didn't convert well in China as users weren't used to filling in forms to reach somebody.

The Solution
Through the integration of multiple China marketing platforms, Oxygen developed a brand new automated conversion process from marketing to sales for DMCC.
We created a service account for DMCC and migrated the current subscription account to the new service account. With a new WeChat service account, DMCC gained over 500% readership of their published articles. The open rate was as high as 30% (compared to the WeChat industry average of 3%). The user-optimized design enhanced the content viewing experience, which made the DMCC content more readable.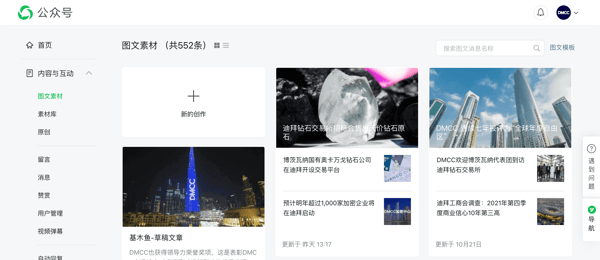 DMCC's WeChat Official Service Account Backend
Oxygen created a Zhihu enterprise account for DMCC to publish articles and Q&As. The Zhihu platform has a high authority on Chinese search engines which makes it possible for content posted on the website to rank well organically.
With 1K+ page views, DMCC's Zhihu enterprise account contributed 50,000+ impressions to the DMCC WeChat service account, along with 8,000+ traffic to the highest performing Q&A page.
In less than 8 months, the DMCC Zhihu enterprise account received almost 40,000 blog reads. Compared to the 61 blog reads from the original WeChat official subscription account, this is almost a 656x increase in Zhihu blog impressions.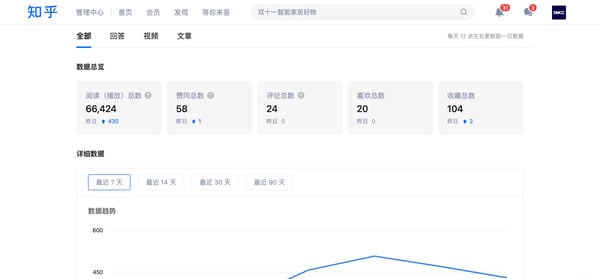 DMCC's Zhihu Performance
Chinese users typically aren't accustomed to submitting contact forms for communication. The common practice in China is for local users to be able to "Add as Friend" on their WeChat accounts for direct engagement with a business's WeCom.
These communication tools are all within the WeChat ecosystem so messaging is seamlessly integrated between a user's personal WeChat and a business's WeCom. Customer digital assets and conversation history are all kept within the DMCC WeCom account.
DMCC's WeCom received 450+ new WeChat "friend Requests".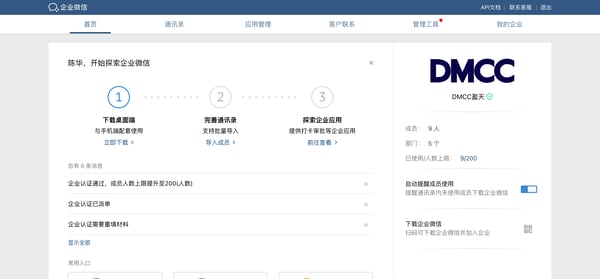 Registering DMCC's WeCom account
Parllay improved customer retention and sales performance through personalized marketing. 48.7% of new WeChat followers were successfully converted into potential customers. 7.67% of new WeChat followers left their contact information after completing the new follower automated nurturing workflow. Up to 22.5% of followers actively engaged with new content.
With marketing automation, we were able to re-engaged 23.8% of potential customers who clicked "to contact" but did not successfully complete the process. Multi-channel attribution of new followers allowed us to see which channel performed best.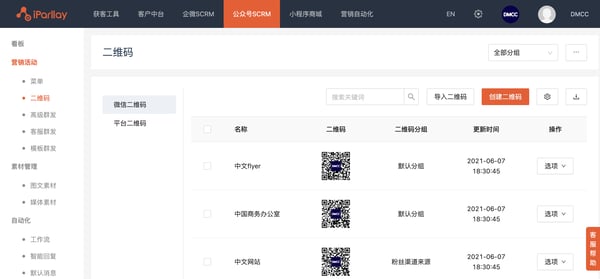 Using Parllay to create lead source attribution QR codes for each unique channel
Every event held by DMCC was simultaneously promoted on Huodongxing for free exposure and registration. At the Shenzhen roadshow event, DMCC decided to spend 10,000 yuan on Huodongxing for SMS marketing. This enabled DMCC to send event text messages to 10,000 target users.
In the end, 270 applications were received, and the conversion rate was as high as 2.7%. The acquisition cost of a B2B single user is 37 yuan. Among them, there were many well-known enterprises and institutions such as Huawei, OPPO, state agencies, and investment institutions.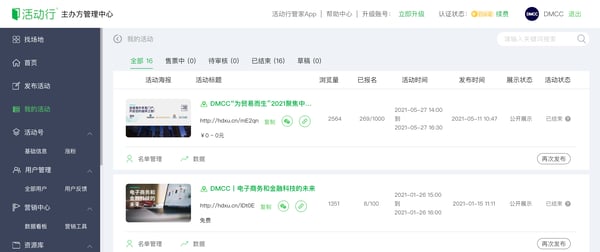 Many events have been posted on Huodongxing to increase event registration
The Results
From branching out into additional China social media platforms, Oxygen was able to launch DMCC into the Baidu search spotlight with a #1 ranking for Dubai free trade zone-related content.
DMCC's WeCom received over 450 new "friend requests".
Parllay converted 48.7% of new WeChat followers into potential customers through an automated lead nurturing workflow.
Huodongxing boosted webinar registrations to 270 businesses interested in company formation in Dubai.
This massively helped DMCC achieve the "highest number of monthly company registrations in the past 7 years".
2020 is also the year with the largest number of Chinese company registrations in the history of DMCC.
Campaign Metrics to Date
+500%
WeChat Article Views
> 450
New WeChat Contacts
> 48%
WeChat Follower Conversion
We have been working closely with Oxygen for two years to launch our China Digital Strategy. Oxygen has helped connect to the Chinese markets through digital campaigns, HubSpot integrations with Chinese social media platforms, and strong content development in Mandarin and traditional Chinese. Their efforts helped us quickly reach our lead targets from China and we are continuing to see improvements with digital. They have also helped us launch our thought leadership program which we are very pleased with. We consider Oxygen as a strategic marketing partner in our work and they have a wonderful team in Hong Kong. I value our relationship.
Charles Tomas Thoren
Head of Marketing - Analytics & Operations, DMCC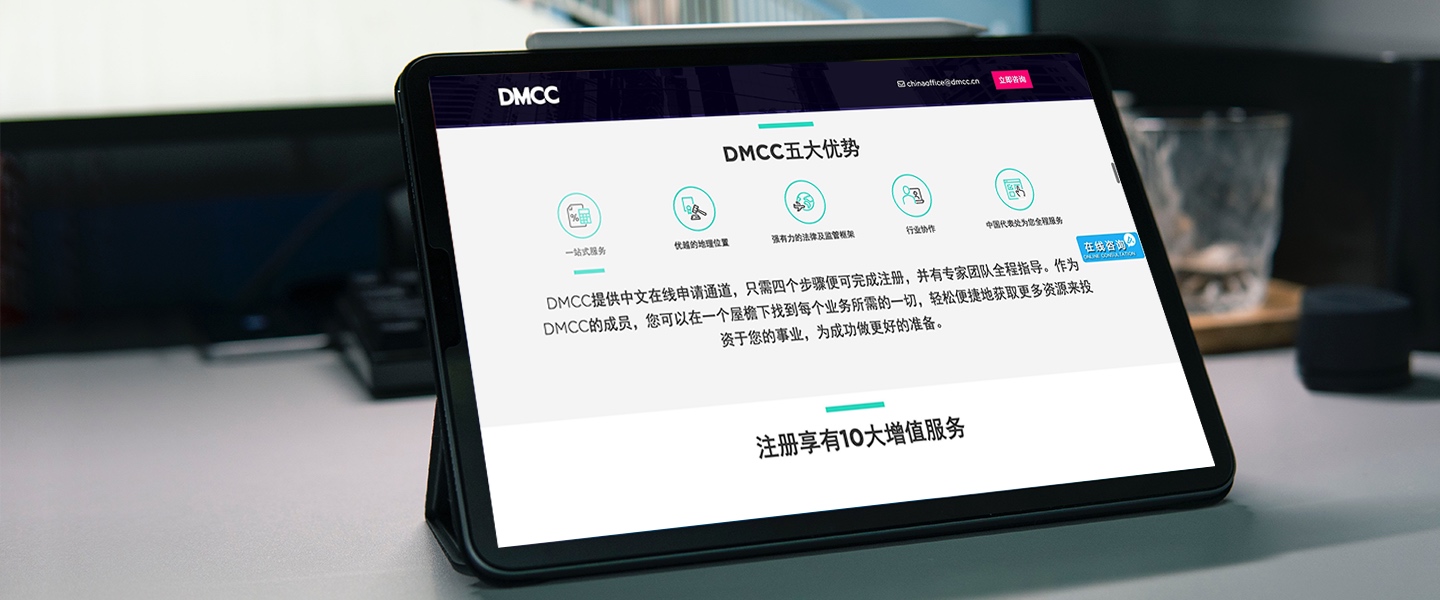 Our Future with DMCC
As a continuation of our success with the DMCC China campaign, our team is working on further marketing activation campaigns with the DMCC team. This includes updates to the DMCC China website for ongoing offers as well as managing advertising campaigns across Baidu and WeChat to reach audiences in China. Other than DMCC's China website and paid advertisements, our team also actively manages DMCC's Zhihu, Weibo, and Parllay accounts to track performance for campaign reporting.
Our partnership flourishes as we strive to innovate on ways to increase company registrations for DMCC in China.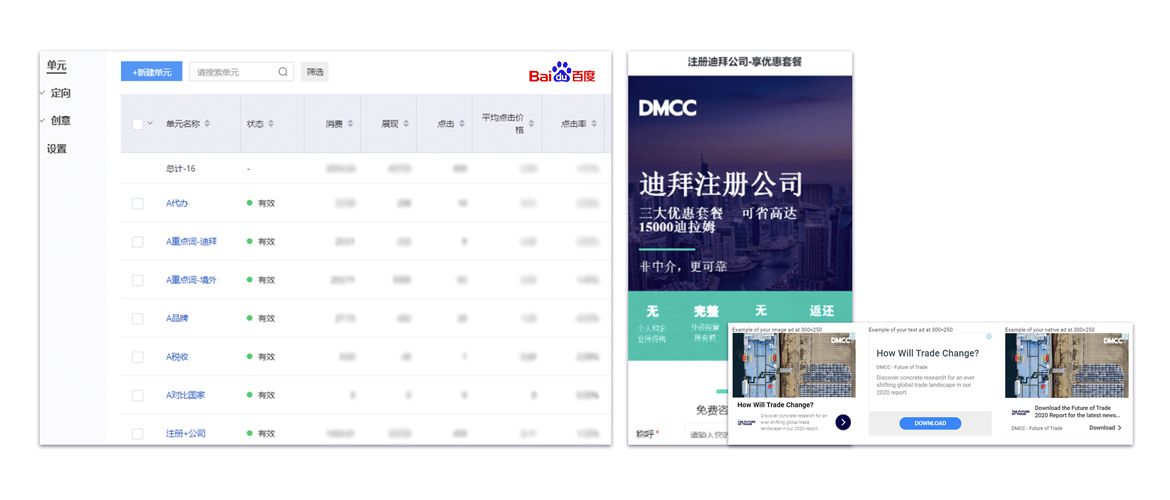 DMCC has been such a great client to work with. They trusted in our expertise from day one and we have been able to move leaps and bounds with the content and campaigns we are doing in China. They are definitely one of the few rare examples of an international business doing marketing well in China.

Some Of The Work We've Done
Building a website using the HubSpot CMS?
Speak with our team of web design experts today