In the digital age, a professional, attractive B2B website is crucial for a company's brand image and business growth. With the emergence of more and more no-code development tools, businesses have a much wider variety of choices, making web design relatively simple and easy to learn.

However, each web design software has its unique performance, and finding the most suitable and budget-friendly solution can be tricky. This article helps you by comparing the four most popular online no-code web design software in 2023, including WordPress, HubSpot CMS, Wix, and Webflow.

Table of Contents
What is Web Design Software?
Web design software is a computer application specifically designed for creating, editing, and managing websites. It can help businesses easily create and maintain attractive and functional websites, thereby enhancing brand image and marketing effectiveness, hence attracting more potential customers.
Four Key Factors in Choosing Web Design Software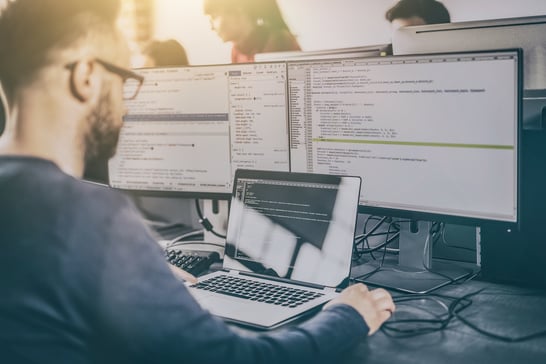 When choosing web design software, you generally need to consider the following four key factors:
Ease of use: No professional skills required, quick to learn, and no need for assistance from developers to make changes.
Functionality: Rich in features, supporting SEO, social media integration, performance analysis reports, and other essential functions.
Customisation: Allows for custom templates to create websites that fit your brand image and needs.
Technical support: Offers professional customer service support for timely assistance when encountering problems.
For B2B businesses, you need to consider the software's content management capabilities, and understand whether it allows you to easily manage and update articles, images, and other multimedia resources on your website.


B2B Web Design Software vs. Personal Web Design Software
The main difference between corporate and personal web design software lies in functionality and positioning. B2B web design software is primarily aimed at business needs, offering more comprehensive features such as multi-user collaboration, customer data management, and company-specific templates. In contrast, personal web design software focuses on simplicity and ease of use, making it suitable for beginners or individual users.

To build good B2B company websites, choosing web design software tailored to business needs can better meet the demands of business growth.
Popular Web Design Software Showdown
Functionality / Software

WordPress

HubSpot CMS

Wix

Webflow

Ease of use
High
High
High
Medium
Functionality
High
High
Medium
High
Customization
High
High
Medium
High
Technical support
Medium
High
Medium
Medium
Audience
Companies requesting high flexibility, especially users with some programming background.
Companies needing comprehensive marketing and CRM integration, particularly B2B enterprises.
Start-ups and beginners.
Companies requesting highly customised and unique website designs.
Overall Grade

⭐⭐⭐⭐

⭐⭐⭐⭐⭐

⭐⭐

⭐⭐

⭐

[Learn more]
[Learn more]
[Learn more]
[Learn more]
1. WordPress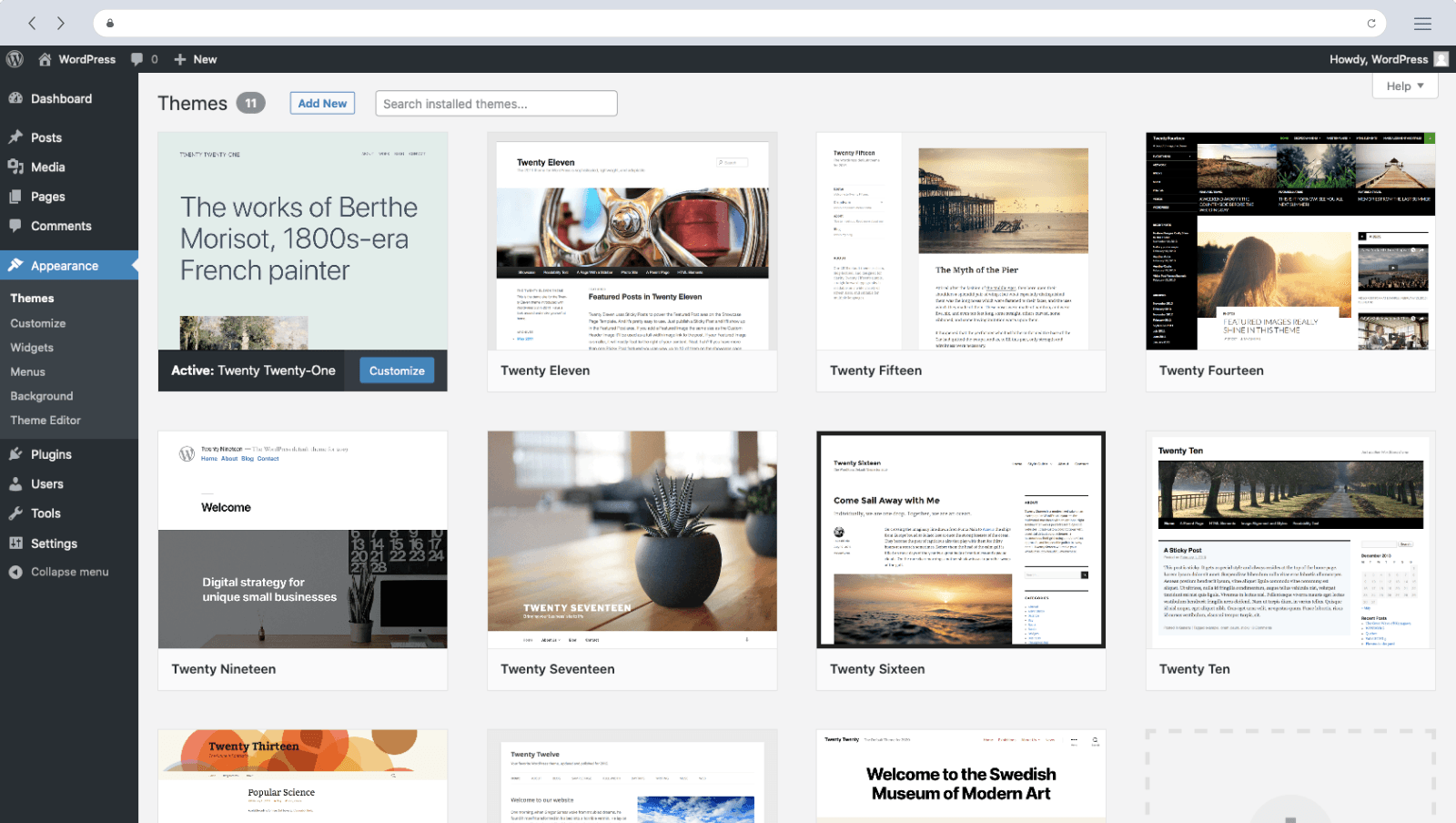 As the world's most widely used content management system (CMS), WordPress excels as web design software, favoured by businesses for its powerful expandability and flexibility:

Ease of use
WordPress features a user-friendly interface that is easy to grasp for both professional designers and beginners. Its backend management system is also straightforward, allowing users to quickly build and edit website content.

Functionality
WordPress offers a rich plugin library to meet various functional requirements, such as SEO and social media integration. These plugins help businesses improve their website rankings and maintain good interaction with customers.
Customisation
WordPress has a large number of theme designs, many of which are tailored for businesses, and supports custom templates and components. Companies can easily create websites that match their brand image.
Technical support
WordPress has a vast developer community that provides professional technical support. When encountering problems, users can find solutions in forums or online. However, this also means that users may need to spend more time researching and setting up on their own, which can be relatively challenging for web design beginners.

Who should use WordPress?
Personal blog authors (Bloggers)

E-commerce platforms

Companies requiring high flexibility

2. HubSpot CMS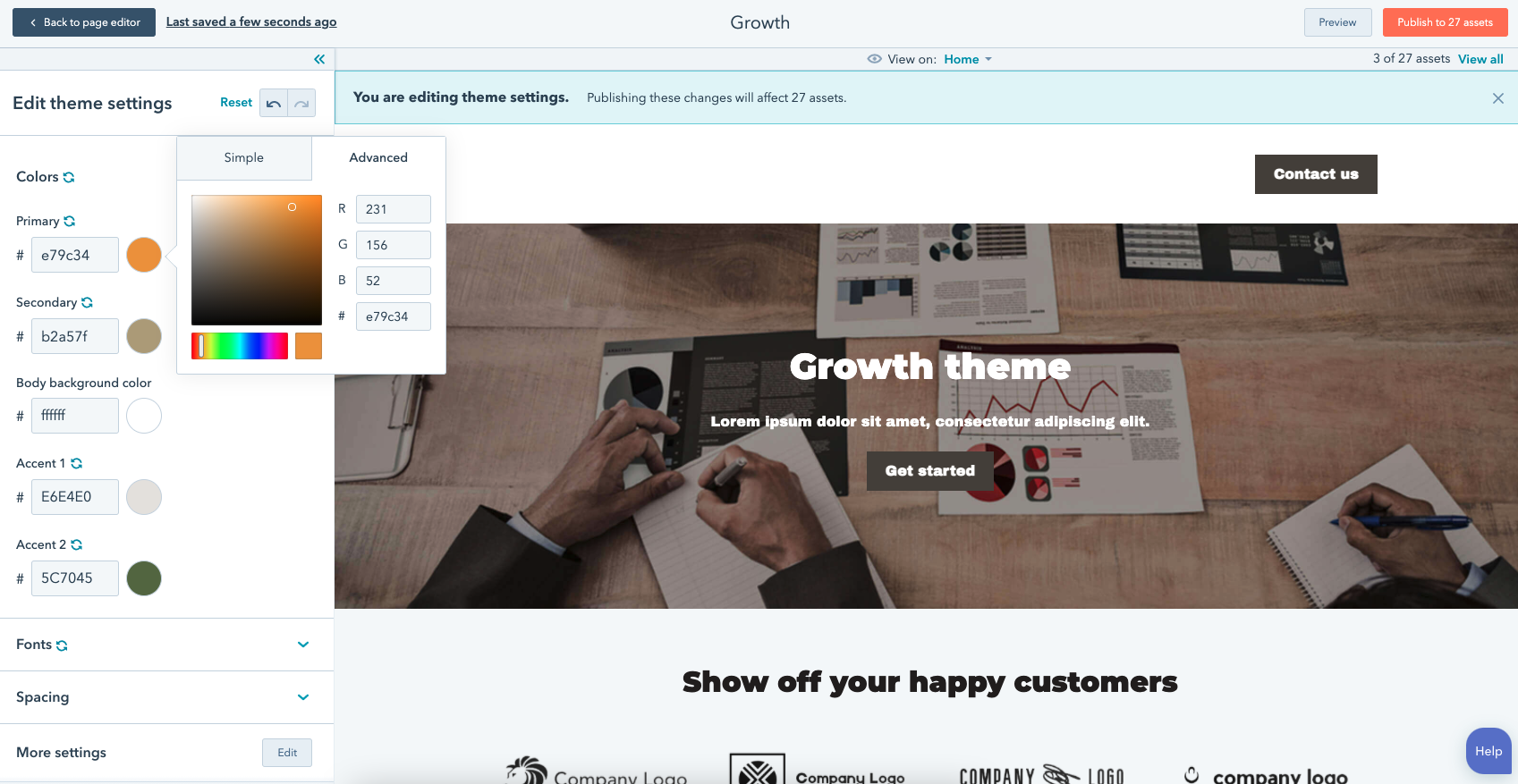 HubSpot CMS is a one-stop content management system and web design software designed specifically for businesses. In addition to web design features, HubSpot also offers a comprehensive solution, including CRM (Customer Relationship Management), email marketing, and analytics tools:
Ease of use
HubSpot CMS has an intuitive drag-and-drop interface that allows non-technical users to easily build and maintain websites, offering a more user-friendly experience compared to WordPress.
Functionality
HubSpot CMS integrates sales, marketing, and customer relationship management, enabling businesses to manage the entire customer lifecycle on a single platform. It also provides attribution reports to understand the effectiveness of various features, helping teams continuously improve their strategies. Not to mention, it has a wide range of integrations that guarantee seamless workflow.
Customisation
HubSpot CMS offers a wide range of templates and design elements, making it easy for businesses to create personalised websites. Compared to WordPress, HubSpot CMS templates can better cater to B2B needs.
Technical support
HubSpot CMS provides comprehensive technical support, including instant messaging, email, and phone support, as well as an extensive knowledge base to answer various questions, ensuring that businesses can get timely answers when encountering problems. In addition, many professional agencies (such as Oxygen) also offer technical support and onboarding services, ensuring a seamless transition to the HubSpot platform.
Who should use HubSpot CMS?
B2B businesses requiring comprehensive marketing and CRM integration
E-commerce platforms
Learn more about the six main features of HubSpot CMS Hub
3. Wix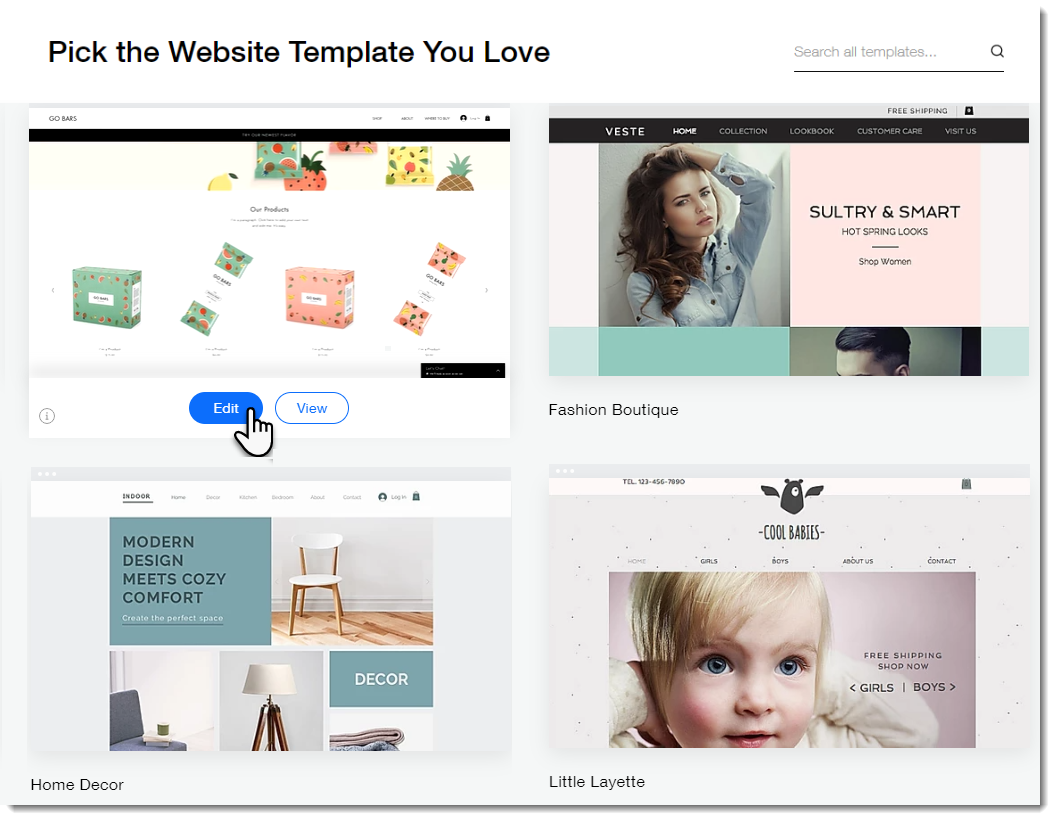 Wix has over 150 million users in 190 countries worldwide, offering a wide range of templates and an App Market. Its template editor allows you to quickly and efficiently create web designs with ease.
Ease of use
Wix makes web design easy with its intuitive drag-and-drop functionality and clean user interface. It is simpler to use compared to WordPress and HubSpot.
Functionality
Although Wix provides many basic features, such as SEO optimization and applications, its effectiveness still falls short compared to WordPress and HubSpot CMS.
Customisation
Wix has a variety of beautiful templates to choose from. However, once your website is up and running, it becomes relatively difficult to switch to other themes, making design modifications more challenging.
Technical support
Wix offers basic technical support services, but compared to HubSpot CMS, its professionalism and ability to solve problems promptly might need some improvements.
Who should use Wix?
Startups and beginners
Self-employed individuals, such as artists and freelancers
Small businesses with a limited number of web pages needed
4. Webflow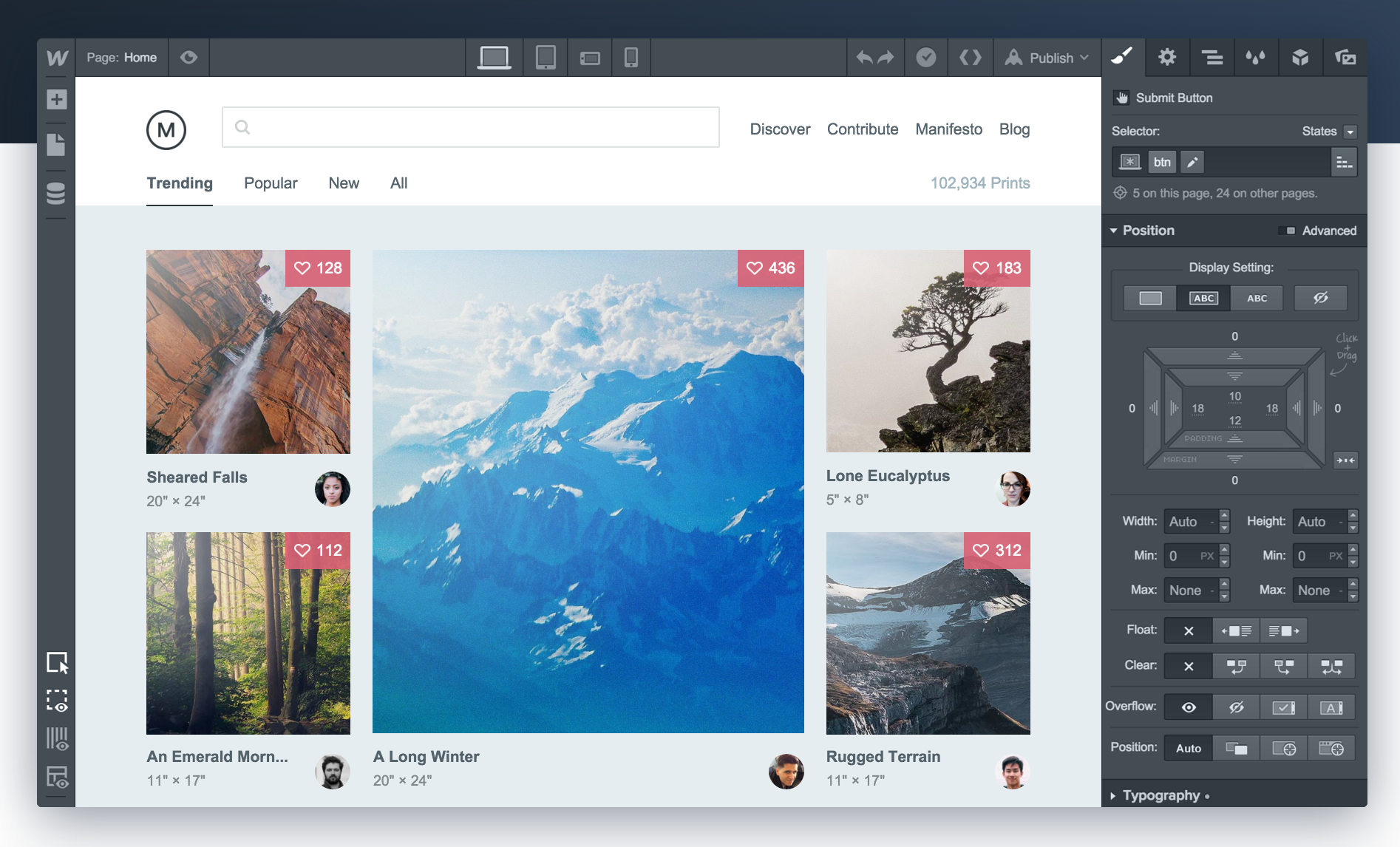 Webflow is a revolutionary web design software and a no-code website builder that includes everything from templates, content management systems (CMS), to e-commerce.
Ease of use
Webflow's automated coding features (including HTML, CSS, JavaScript) allow users to quickly get started, easily create and manage websites even without any coding experience. However, due to its diverse functionality, beginners may have a steeper learning curve and need to spend more time researching learning resources and tutorial videos.
Functionality
Webflow offers a wealth of features, such as SEO optimisation and social media integration, with its responsive design being particularly outstanding.
Customisation
Webflow allows users to customise every element of their websites, meeting the branding needs of different enterprises. Users can choose from pre-made templates or start building websites from scratch.
Technical support
Webflow offers a wealth of educational resources to help users become familiar with the software's features, including a series of basic tutorial videos to assist new users.
Who should use Webflow?
Web designers and developers
Enterprises requiring highly customised website designs
Why is HubSpot the Most Suitable Web Design Software For Enterprises?
As a web design software specifically designed for B2B enterprises, HubSpot CMS has the following unique advantages:
One-stop solution: HubSpot provides professional B2B web design, CRM, email marketing, analytics, and other features to help enterprises achieve comprehensive marketing management.
Customisable templates: HubSpot offers a wide range of professional templates for different industries, making it easy for enterprises to quickly design websites that meet industry characteristics.
Optimised marketing results: HubSpot has built-in marketing tools, such as SEO optimization and social media integration, to help enterprises improve website rankings and develop more potential customers.
Automated online sales: HubSpot has powerful automation and workflow features to help streamline marketing processes and increase engagement and conversion rates for target customers.
Integrated customer management: HubSpot's CRM feature allows you to track and manage potential customers more effectively, achieving comprehensive customer relationship management.
Click here to learn how Tricor Group, Asia's leading business expansion specialist, cleverly uses HubSpot CMS to create dynamic web pages, improve SEO performance, convert customer numbers, and achieve business growth!
Need Professional Support For Web Design?
Choosing the right web design software is crucial for B2B enterprises. HubSpot, with its comprehensive features, has become the preferred choice for many businesses. To fully leverage HubSpot's advantages, you may need some professional support!

Oxygen has extensive web design experience and industry knowledge. We create unique website designs tailored to your brand image and business needs, and then guide you in using its web design and marketing tools, familiarising you with HubSpot's operation process. Additionally, as your business grows, we will continue to provide website optimization and marketing strategy suggestions to ensure your enterprise website remains competitive.