Businesses are now embracing remote working due to the impact of the pandemic. Developments in technology have facilitated the adoption of remote working, as we have seen a significant increase in the use of applications and Cloud-based software to boost collaboration and efficiency.

Cloud-based systems which offer digital storage, remote access, and easy-to-use interfaces are redefining how employees collaborate and deliver results. Many businesses are seeing the benefit of transitioning their internal work infrastructure to the cloud, which allows for greater flexibility in their business operation. The accounting industry for one has embraced this transition to cloud-based solutions.
What Cloud Accounting Technology Options Are Available?
Cloud-based accounting has become popular among entrepreneurs and SMEs because of its unique benefits. While many alternatives exist in the market, companies are constantly looking for the platform best suited to meet their business needs.

Cloud accounting solutions like AutoMI, Wave accounting, Zoho books, ZipBooks, Akaunting, GnuCash, and CloudBooks all offer free basic accounting solutions, with subscription fees for added features. Quickbooks and Xero offer a 30-day trial for customers to try their services first before subscribing.
From our experience, Xero has proven to be a game-changer in the industry. Xero is cloud-based accounting software designed for easy and intuitive use by all businesses, no matter the size or industry. The software allows you to record your financial transactions in real-time through their user-friendly interface. Xero also has integrations with more than 1000 other software in their App marketplace, providing more scalability and customisation for small businesses.
How Does Cloud Accounting Software Help Improve Revenue?
For a business to generate revenue and be profitable, business owners should be able to prepare financial forecasts and budgets as a benchmark for future financial activities. This helps mitigate the potential bottlenecks in the future.
Given the flexibility and readily available reports provided by cloud accounting systems, decision timelines can be streamlined, and product implementation for revenue generation can be monitored on an ongoing basis.
Here are examples of how Xero can help on improving revenue:
1. Real-Time, Accurate Financial Reports and Management Accounts
If your business is still operating on manual bookkeeping processes, it is vulnerable to costly errors in data collection and accounting procedures. Xero instantly generates accurate financial reports by automating the entire documentation process and eliminating data entry and human error.
You can prepare various reports within Xero, including Cash Flow Statements, Income Statements, Balance Sheets, Trial balance reports and more. These financial tools can help you project your company's future cash flow by comparing historical performance and setting a budget-based expected performance. With this in mind, you will have a better picture in mind on how to allocate resources to ensure business growth.
2. Strategic Direction From In-Depth Data
While focusing solely on financial reports, you may miss out on vital elements to improve your company's revenue — which includes analysing the data behind each financial statement figure.
With real-time data collection from the reconciliation process, there are readily available data for analysis and projections. Your analysis will be able to reveal:
Which 20% of your clients make up 80% of your profits?
Which product has the greatest margin?
Which product performs worst and needs to be cut down?
What is the peak season for your business and how to manage resource allocations for such periods?

This data is helpful, if not crucial, to drive more strategic decisions. For instance, you can create referral schemes or discount coupons for loyal customers, in hopes of increasing brand loyalty and customer satisfaction after reviewing the data in Xero. With this data, you can improve company performance with accurate data.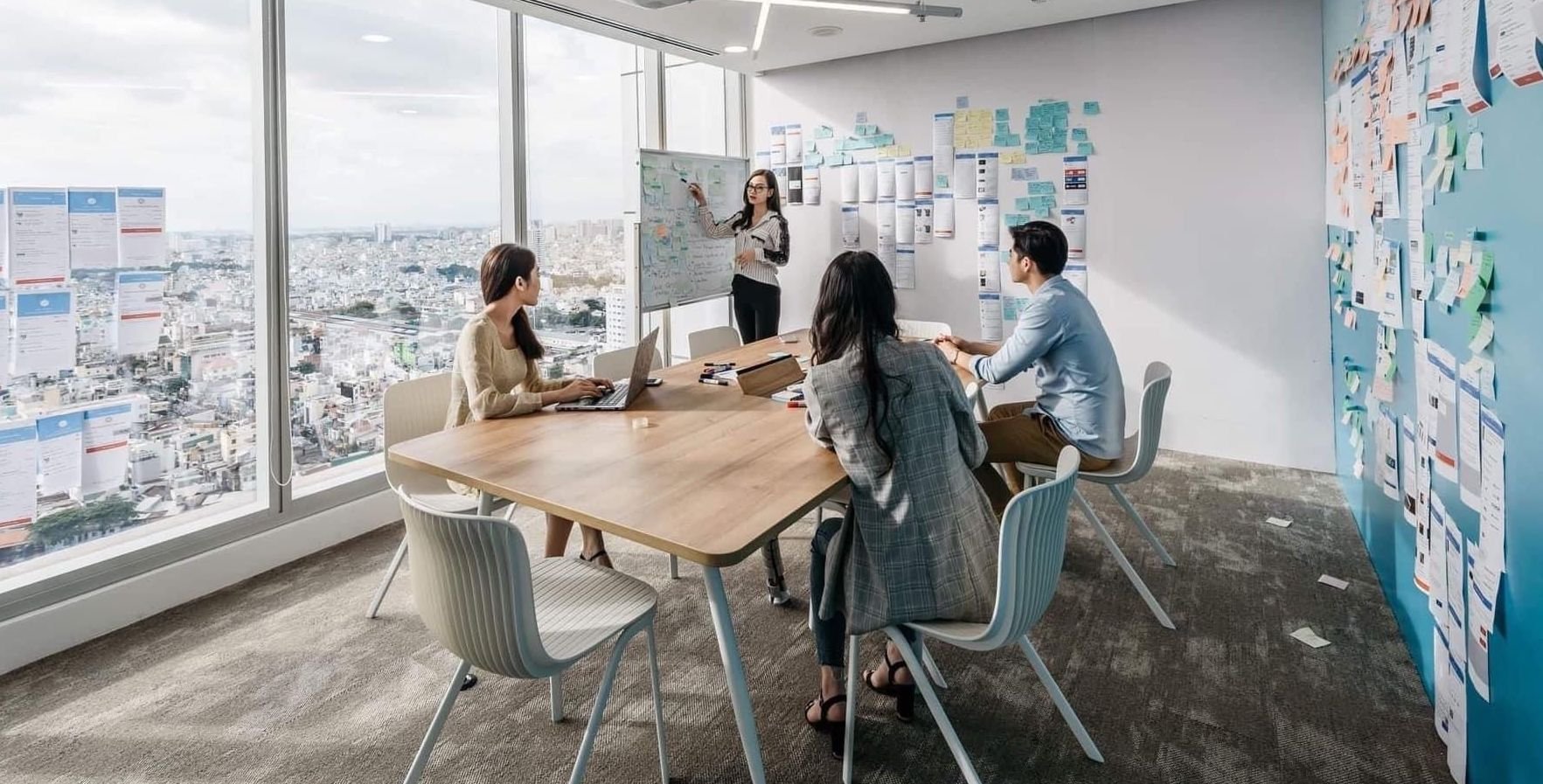 Using Xero To Improve Cash Flow
For long-term business growth, cash flow management is very important. However, business owners often confuse profits with cash flow. Many assume that being able to demonstrate a profit is equivalent to enjoying profits, which is not the case. A business can be profitable but also experience a negative cash flow. These situations are dangerous as businesses can run the risk of bankruptcy or insolvency. Here are some cases where cloud-based solutions allow you to keep a closer look at your business cash flow:
1. Connect Accounting Software to Payment Solutions
One of the most time-consuming issues that plague businesses are chasing down payments and overdue invoices. But this issue can be resolved with the use of cloud software. For instance, Xero has features that allow payment platforms like Stripe and PayPal to connect its directory to the software, this means your clients can settle invoices in one click.
This feature provides a convenient option for both you and your clients to keep up with invoice settlement. Less time is spent on data entry and following up on payment. Generic tasks like these can be streamlined to a few steps through the cloud accounting platform. You can now collect receivables easily and timely which enhances the cash flow.
2. 3rd Party Integration to Maximise Functionality
With integrations built for unique purposes in the Xero system, these applications are helping businesses maximise their processes to achieve greater productivity. Here are 2 examples from the Xero App Marketplace that can help you to improve cash flow management:
Chaser
Easily automate invoice chasing and reduce your accounts receivable process with a few clicks. With full integration with Xero, Chaser can help you take better control of your invoices no matter where you are.
Float
Without automation, cash flow tracking and forecasting can easily fall to the back burner – until it's too late. With Float, businesses can better visualise cash flow in their Xero system and create a forecast in real-time.
Need Support with Cloud Accounting Technology?
Thinking about adapting your business to the cloud system to improve revenue and boost operation efficiency? You can streamline the process by speaking to an experienced and certified advisor.

As Xero's Hong Kong Accounting Partner of 2019, FastLane Group can provide you with an end-to-end solution to help transition your accounting process from offline to online through the Xero platform. Their advisory services include:

Bookkeeping via Xero: Help keep your accounting books up to date, offering monthly, quarterly, or annual bookkeeping plans to best suit your business needs.
Xero Implementation and Training: Working with you to set up and customise Xero in your business, such as setting up bank feeds, transactions processing, or training your team on how to use the software effectively.
Accounting Advisory: Improve your accounting procedures and automate your financial data entry tasks using Xero.
Xero Health Check and App Integration: Guiding your business through the process of adapting to Xero's platform and software system. They also offer help with integrating third-party apps into your accounting workflow.