HubSpot has become one of the most sought after tools for growing one's business. With its range of intuitive and powerful features, it's no surprise that over 100,000 businesses of all sizes have chosen HubSpot to optimise their operations. However, whether you are still considering using HubSpot or have already selected HubSpot to grow your business, it is imperative to take into account the most important factor that could make or break your success in adopting HubSpot - onboarding.
What Is the Difference Between Onboarding Provided by HubSpot vs Oxygen Inbound?
The most common differentiator is that Oxygen will set up your HubSpot implementations for you while HubSpot will only offer guidance on what steps to take. While your final decision should rest on which program fits your organisation's specific needs, the benefits of using Oxygen could be instrumental for your business in successfully adopting HubSpot to grow your organisation.
This article examines the 4 key advantages of hiring a partner agency and how they could fit the needs of your business.
#1: Builds Your Workforce's Ability to Act Self Sufficiently
Training employees to use HubSpot effectively and self-sufficiently is arguably the most important aspect of the onboarding process. While HubSpot's onboarding service offers HubSpot training, this comes at an additional cost and is done remotely. However, they possess an extensive library of HubSpot courses that is free for anyone to use. Nevertheless, the broad nature of most of these courses means you might not find the resources that directly address your organisation's bespoke needs.
With Oxygen, we understand that due to the varying needs that different industries and businesses possess, there is no one-size-fits-all teaching solution. That's why our HubSpot onboarding service includes in-person training sessions tailored to match the specific requirements and goals of your business. In addition, once we garner a deeper understanding of your organisation, we filter and identify the most relevant HubSpot academy courses for you.
One of our primary principles for measuring successful training is making sure all our clients are at a level of self-sufficiency where they are fluent and confident enough in HubSpot's CRM by the time we hand-off. At a 100% client-HubSpot user retention rate, we can confidently claim our training practices leaves our clients with the skills and confidence to fully understand and make use of HubSpot's immense amount of features.
#2: A Focus on Empowering You, Not HubSpot
Logically, it's understandable to want to onboard with the company that developed the software. However, bear in mind that when you onboard using HubSpot, you will be onboarding with a consultant who has been trained to follow standardised onboarding guidelines and to prioritise HubSpot-based designs. Moreso, consultants will always be obliged to recommend you to adopt the latest HubSpot tools, even if they don't fit within the context of your business.
With Oxygen, you will be working with an unbiased thirty party with one goal in mind; to optimise your organisation's operations. Our onboarding process won't simply be about using HubSpot to boost your business. Instead, we examine your company's aims and then implement a strategy beyond the scope of just HubSpot; examining content creation process, branding, customer relationships, e-commerce, and other significant elements that are beyond what the software platform manages.
#3: You Receive a Dedicated Onboarding Team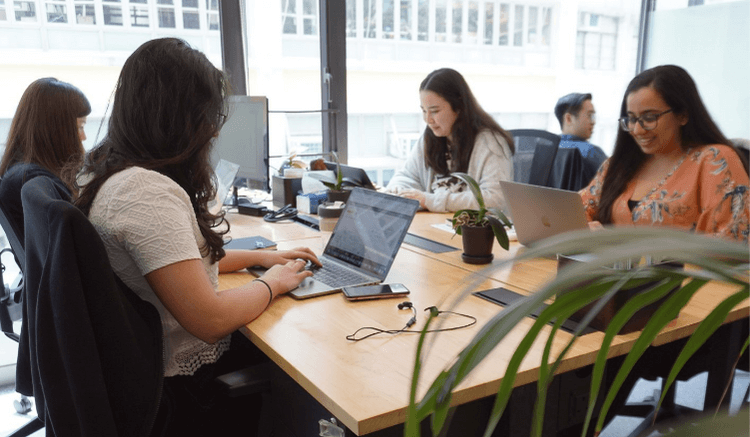 If onboarding with HubSpot, you will be assigned one HubSpot consultant who will remotely advise you on best practices during your HubSpot setup. While HubSpot consultants are a great source of knowledge for HubSpot technical consulting, they may not have experience in understanding how HubSpot may be best applied to your specific industry or region.
Comparatively, Oxygen addresses this by onboarding clients with a dedicated team boasting a talent pool with years of experience in various industries, specialisations, and backgrounds. This allows us to closely examine each aspect of HubSpot's features (marketing, sales, customer service, CMS) by our specialists and how they can best be applied to your business.
#4: Seamless HubSpot Data Migration Service
Data migration is one of the major aspects of onboarding with any CRM software, and it is vital this procedure is done correctly. Failure to do so can result in the loss of leads, critical business-downtime, and cause general confusion within the office. Unfortunately, data migration errors are more common than not, with research from Forbes suggesting that 46% of data migration projects fall behind schedule and 44% of employees executing the data migration project are failing to even understand the relevant technologies and processes involved.
Despite it being such an integral part of onboarding, HubSpot only offers HubSpot migration services on an advisory level, leaving your company to figure out the actual logistics of the process. In comparison, Oxygen executes the HubSpot migration process for you, while offering you the necessary training to maintain and optimise your data management systems once implemented by us.
Bottom Line
Whether you've chosen to use HubSpot for marketing, sales, customer service or/and CMS, how you onboard will still be one of the most important decisions during the software adoption period.
Whether you onboard with HubSpot or Oxygen should depend on your internal capabilities. If you have a tech team that understands data migration, CRM software adoption and can manage the team bandwidth, onboarding with HubSpot may be the appropriate route for your company.
However, the benefits Oxygen offers such as hands-on HubSpot implementation, data migration, in-person training and strategy building, could be more beneficial for companies that want to leverage the full benefits of HubSpot and understand how they can further grow their business beyond just what the management software offers.
Ultimately, using HubSpot is a commitment of time, resources and energy. By investing in the onboarding process, you can setup HubSpot right the first time, and feel confident in your decision in adopting one of the most prized digital solutions for growing your business.