7 steps to building a successful brand for Chinese manufacturers (2)
By Dewet Boshoff - July 06, 2015
Building on your foundation
Last week I walked you through the first 4 steps to building a successful brand for Chinese manufacturers. Creating a successful brand really comes down to finding your brand's identity, getting to know who your audience is, drawing up a branding strategy, and using brand language that showcases who "you" are and speaks to your audience (because every marketing activity or decision should be based upon them)!
That brings us to part two of the next 3 steps Chinese manufacturers need to carry out in order to help them create a global brand! In this week's blog I am going to run you through about what you should be doing with regards to the design elements of your brand, what you should be doing to spread the word on your brand, and finally why there should be a certain level of consistency within your brand.
Let's jump right in!
5) Use design elements that reflect your brand identity
Your brand identity is the representation of what you stand for as a company and goes well beyond a tagline!
It incorporates so many other visual facets that need to be in line with the "you" your brand is trying to project to the world. Thinking about what light you want your customers to see you in is directly influenced by things such as your logo design, colour shemes and marketing, your product photos, branding materials and so on.
It is of vital importance that you take an objective look at how you currently look and see what needs to be changed in order to get the right message across! This may include changing things such as:
All of these things needs to be in concert with your brand identity! By taking time to ensure that they all compliment the way you would like to be seen in the eyes of your audience, you build further upon your unique brand identity which also helps to set you apart and make you memorable!
6) Get social with your brand
If you are not already active on social media, it is high time that you get on board! The sheer reach of the most popular social networks today should be reason enough for you to set a brand/company page, but it is the social nature of these networks that really help to humanize your brand and get people talking!
All of the most successful companies out there today have jumped on the social media bandwagon, and use it as a platform to expand their reach online and drive user engagement, for the ultimate goal of gaining more fans worldwide and increasing sales!
There are many great social platforms for you to choose from, a lot of which you would need to research beforehand to know that it is right for you and your brand. Once you have a clearer idea of where you want your brand to have a presence, you need to think about the types of content you want to be sharing with your audience.
It is important to share content that is line with your brand identity, speaks directly to your intended audience and sparks engagement! You should focus on publishing content that helps to position your products as the solution to problems your audience has, as opposed to spamming them regularly by telling them how great your product or service is. Share your informative blogs via your social pages, publish pictures that show the people behind your brand, and perhaps most importantly, share video!
Social video is one of the most poignant pieces of content you should be creating and publishing via social media this year! If a picture says a thousand words, than imagine what good video can do for your brand. Be creative, use humor, be yourself!
7) Consistency, consistency, consistency
Your brand is only as strong as its ability to be consistent, no matter where it finds itself in the world! You need to ensure that your brand's language, imagery, design and copy is consistent with your identity.
This not only helps to make you more recognizable around the world, but also ensures a certain level of quality. People that value your products and services in one part of the world expect the same level of professionalism and quality in another.
The other important thing to take note of when it comes to consistency is ensuring that your branding efforts remain consistent. Building a brand that people the world over come to know and love is something that can only be built over a long period of time. Make sure that you continue to develop and refine your brand as our world changes!
That's it for part 2 of the 7 steps to building a successful brand for Chinese manufacturers! What do you think is the most important part of branding? Let us know in the comments below...
Need help with your branding?
Oxygen 2.0 is a full service inbound marketing agency that is dedicated to helping Chinese manufacturers with their branding needs to expand into Western markets and gain more overseas sales. See where your website stands online by clicking below to get your FREE website, brand and marketing assessment from one of our professional consultants!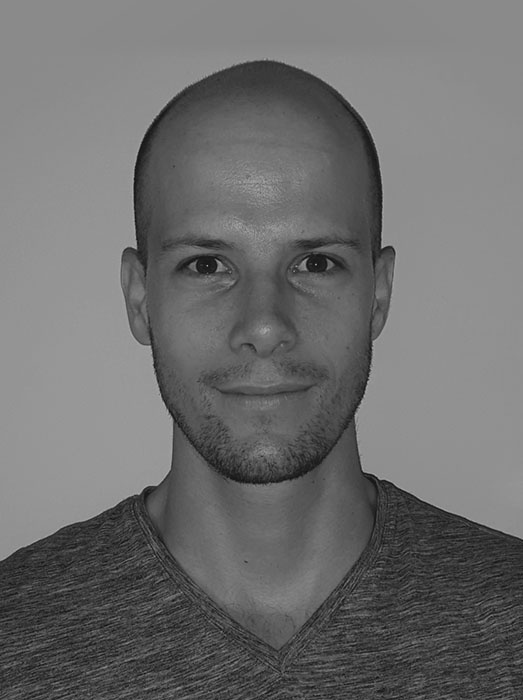 About the Author
Dewet Boshoff
Dewet is originally from South Africa and has been living in Asia for almost 10 years. He found his calling in China, becoming a fluent Mandarin speaker whilst studying Business & Chinese at Shenzhen University, and was among the first cohort of foreign students to graduate with honours there. He is an inbound marketing scholar and social media enthusiast. Dewet delights in using his language skills to promote inbound in China and to educate the West on Chinese social media. When Dewet isn't on the job he enjoys outdoor activities, traveling to exotic locations and socialising with his friends-online and in the real world!